Rage over Buhari's new appointees as Dead, living beings get board slots
By Editor on 30/12/2017
Views: 656
Buhari
Controversy has dogged series of appointments made by President Muhammadu Buhari following announcement of 209 board chairpersons and 1,258 board members by the office of the Secretary to the Government of the Federation (SGF) late on Friday .
This was the largest single appointments made by the president since assuming office in 2015.
President Muhammadu Buhari had in his October 1 Independence Day speech announced that the long-awaited appointments would be made soon.
A scrutiny of the names, however shows that at least three of them might be those of people who died after Mr. Buhari was sworn in as president on May 29, 2015.
About four other names are duplicated in more than one agency while some opposition politicians also got appointed.
Francis Okpozo, believed to be the second republic senator that died in 2016, was appointed chairman of the Nigerian Press Council.
The late ex-senator battled with an undisclosed ailment at a private hospital in Benin.
Coincidentally, when the ex-senator died, the president in a statement by his spokesperson, Femi Adesina, commiserated with "the family and friends of the late senator, whose championing of social justice in the Niger Delta, during his long history of service to the people, endeared him to many."
Until his death, he was a chieftain of Nigeria's ruling All Progressives Congress, APC, in Delta State.
Neither the presidency nor the SGF, Boss Mustapha, was able to clarify on Saturday morning that the Mr. Okpozo appointed to the NPC board is different from the late former senator. They were also not able to clarify the other controversial appointments.
Another controversial appointee is Donald Ugbaja, who is believed to be a late former deputy inspector general of police.
The former police chief died a few weeks ago.
Mr. Ugbaja was appointed a board member of the Consumer Protection Council.
A third person, Christopher Utov, was appointed board member of the Nigerian Institute of Social and Economic Research.
He is believed to be the same person as a Catholic priest from Benue State who died on March 18.
The list of the new appointees also shows duplication of names, with few persons appointed into more than one board.
Sabo Nanono was appointed a member of the board of the National Agency for Science and Engineering, NASENI. He was, however, also appointed chairman of the board of Nigerian Tourism Development Corporation, NTDC.
Kabiru Matazu was appointed chairman of FCT Universal Education Board and also appointed to chair the board of Federal Medical Centre, Abeokuta.
Umaymah Abdullahi was named on the board of Lake Chad Research Institute, Maiduguri as well as the Federal Medical Centre, Sokoto.
Also Habiba Umar was appointed on the board of the Federal Medical Centre, Yola and also Federal Medical Centre, Birnin-Kebbi.
A Kano governorship aspirant, Ibrahim El-Amin, popularly known as Little, was appointed board member of the Federal Medical Centre, Owo.
In August, Mr. El-Amin decamped from APC to PDP in what was seen as heralding the eventual defection of the former Nigeria Vice President, Atiku Abubakar.
Another person from Kano and close confidant of Mr. Abubakar, Murtala Adhama, was also appointed into the board of Oil and Gas Free Zone Authority.
Mr. Adhama, though not known to be a party man in Kano politics, is, believed to be among Mr. Abubakar's close strategists.
Another ally of Mr. Abubakar that made it into the list is Bashir Ibrahim. Mr. Ibrahim is factional chairman of the Peoples Democratic Movement, PDM.
He was appointed member of the board of Benin-Owena River Basin Development Authority.
It is unclear if the three men would pick up their appointments, or ignore them considering the new political stance of Mr. Abubakar.
However, it is not illegal or inappropriate to appoint opposition politicians into such offices. A serving minister, Aisha Alhassan, is still holding on to her office, despite her public pledge of loyalty to Mr. Abubakar who is expected to be a PDP presidential candidate in 2019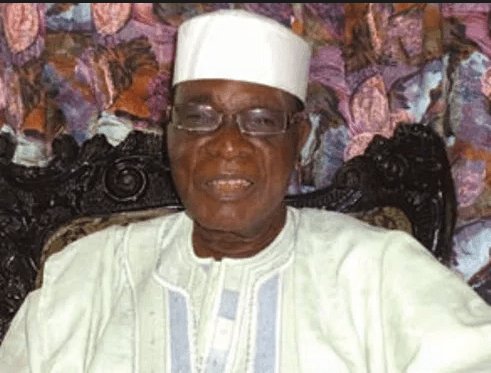 Late Okpozo
SN ORGANIZATION CHAIRMAN MEMBERS 1 National Boundary Commission VICE-PRESIDENT UGOCHI NNANNA KALU; YAKUBU TSALA; HON. MOHD B. LIKINGO; OBONG RITA AKPAN; BARR. BAYO OLORUNWO; BARR MOHD LIMAN; 2 National Institute for Policy and Strategy Studies (NIPSS) GEN. JOHN SHAGAYA RTD HON. ABDULLAI MATORI; DR CHIDIA MADUEKWE; DR. FEMI MAJEKODUNMI; IBRAHIM KABIR MASARI; 3 Border Communities Development Agency (BCDA) VICE-PRESIDENT AFAM OGENE; HON. SAHHED SALAWE; LEONELA J. OMO; RABIU GWARZO; AHAMED ALTI; IDRIS SANI BUKO; 4 National Planning Commission (NPC) VICE-PRESIDENT PROF FUNSO ADESOLA; SHUAIBU OSUNE; ALH MUJTABA AHMED; 1 NATIONAL COMMISSION FOR REFUGEES HON. PETER BIYE NO APPOINTABLE MEMBERS AS PER STATUTE 2 FEDERAL ROAD SAFETY COMMISSION BUKHARI BELLO ESQ ABDULLAHI SIFAWA CAPT. TUNDE ADEDIMEJI HON CHIBUZO OBIAKOR AMB. SAIDU MOHD (OON) BASHORUN DAVID OYEWOLE 3 NIGERIAN CHRISTIAN PILGRIMS COMMISSION REV. YOMI KASALI EMMANUEL EBOMUCHE EZEKIEL AGAZU DR ISRAEL AKANJI PAS. ANTHONY FASIPE REV. JIDDA MUSA REV YUSUF BINIYAT FORGIVEN AMACHREE 4 NATIONAL LOTTERY TRUST FUND (NLTF) HON. CHRISTOPHER ETA HON EMMA SALE H.E. LUCKY IMASUEN BARR FABIAN OKONKWO OPE SALAMI GODWIN MAKEERI RIFKATU HABU MARI AUTONOMOUS BODIES OFFICE OF THE SECRETARY TO THE GOVERNMENT OF THE FEDERATION WWW.PREMIUMTIMESNG.COM 5 NATIONAL LOTTERY REGULATORY COMMISSION ALHAJI FATAI IBIKUNLE HON BODE OGUNLEYE BONIFACE WAZIRI CHIEF (MRS) YEMISI ONI OBO AWUSA ABDULBASIT ABDALLAH ABUBAKAR Y. RAJAB 1 NATIONAL ATOMIC ENERGY COMMISSION (NAEC) EXECUTIVE CHAIRMAN/CEO JOHN ANUCHA PROF A.S SAMBO PROF L. BILBIS DR.MAURICE EBONG EMMANUEL CHIKEALOA ADE ADETIMEHIN HON. MAMMAN ALKALI 1 National Agency for Science and Engineering Infrastructure (NASENI) MR PRESIDENT DR YAHAYA ETSU ALH SABO NANONO ENGR GARBA LAWAL DASSS RILWAN HUSSAINI ABARSHI HON. KUNLE SANDA THIRD OTEH ARC. SANI MINJIBIR 2 Federal Institute for Industrial Research, Oshodi (FIIRO) IBRAHIM DAN'AZUMI GWARZO MRS TOKUNBO FAYOKUN HON. CHUCKS LOLO ABUBAKAR UMAR NA'ABBA 3 Project Development Institute (PRODA) DANIEL ONYE PROF. MUHD MUAZU ELDER GABRIEL AKPAN ABUBAKAR Y. DAGACHI DIRAN ANYABEKUN 4 Sheda Science and Technology Complex SEN AYO ARISE DR WASIU OLATUBOSUN ENGR KEVIN NJIDEAKA ROTIMI EROGBOGBO ENGR BALA ABDULLAHI N. SHUAIBU SIDI BUKKUYUM MOHAMMED D. US KOLAWOLE YUSUF INUWA MAI MANGORO GALE IDRISS 5 Nigerian Institute of Science Laboratory Technology (NISLT) DIRECTOR GENERAL/CEO UGOJI ONYEBUCHI FEDERAL MINISTRY OF SCIENCE AND TECHNOLOGY WWW.PREMIUMTIMESNG.COM 6 Nigerian Institute for Trypanosomiasis Research (NITR) HON. SHEHU HARUNA BARR EDWARD SADO HON. AKEEM MUNIR PROF EMMA OGUNSAKIN HON UMAR EL YAKUBU ALH UMAR A. KAMBA CAPT. ABUBAKAR ANKA ALH. AHMADU YARO DR AMINU MAGAJI 7 National Space Research and Development Agency (NARSDA) VICE PRESIDENT ERIC ARUBO KANJAL MRS NONYE N. OKORO ABDULKADIR YAHAYA 8 National Biotechnology Development Agency (NABDA) PERMANENT SECRETARY FED MIN OF SCIENCE & TECH FAMOUS DANEMUGHA ARC. ISRAEL A. BABATUNDE LAWAL ALIYU K/NAMODA HARUNA BALAMI MAUTI AOKA SHOABU 9 National Board for Technology Incubation (NBTI) PERMANENT SECRETARY FED MIN OF SCIENCE & TECH FRNCIS EKPEYONG MRS TOYIN ADESOLA PETER OWOLABI RT. HON AMECHI NWOHA ALH SHITTU S. SITU MANI ALIYU GARKUWA CDR. SALEH BODES MUSAJO BUBA ENGR IBRAHIM MAMAN 10 Raw Materials Research and Development Council (RMRDC) HON. ABDULLAHI WAZIRI HON. SALIU U. GIDADO AISHA SHETTIMA SMITH DR KABIR MOHD KOFA ALIYU FADAMA GUMI KINGSLEY EZENWENYI BARR. LANRE AGORO SHERIFAT ADEKANMI SIR. HART IDABELEMA BARR. FEMI ATTE 11 Nigerian Building and Road Research Institute (NBRRI) HON. WILLIAM WAKNI CHIEF GIBSON CHIGBU ALHASSAN UBA IDRIS OPEYEMI MOROUNKEJI 12 Nigerian Leather Science Technology (NILEST) PERMANENT SECRETARY FED MIN OF SCIENCE & TECH NADU KARIBO UMARU MODE HILIYA SHEM YAUTE DAMISA ALH. ISAMOTU A. ISIAKA PROF S. OLANIYONU WWW.PREMIUMTIMESNG.COM 13 National Office for Technology Acquisition and Promotion (NOTAP) PERMANENT SECRETARY, FED MIN OF INDUSTRY BARR. YOMI OMOYINMI ALH BABA ALI KAKA 1 Nigeria Airspace Management Agency (NAMA) DR YAKUBU LAME ABDULLAHI Y. GASHU'A CAPT. IBRAHEEM OLUGBADE 2 Federal Airports Authority of Nigeria (FAAN) OTUNBA NIYI ADEBAYO AKINGBESOTE M. AKINYEYE SULEIMAN MOHAMMED BELLO BELLO BABURA 3 Nigerian College of Aviation Technology, Zaria MRS DEBORAH S. ILIYAS CHIEF SIMON OWHOFA 4 Nigerian Meteorological Agency DR SIMEON ADEYEMI AFOLAYAN OTUNBA J.F ALAKE DR CHICHI ASHWE 5 Nigerian Civil Aviation Authority (NCAA) BARR MOHAMMED ABDULLAHI CHIEF EDET NKPEBRE UZOMA IGBONWA HON. ADISA ADENIJI MOHD SALAU KAFI 1 Nigerian Geological Survey Agency (NGSA) RT. HON. EMMA BASSEY HON. AKEEM OLATOYE PASTOR ADAMU YAKUBU MASUD A. YUSUF LUKMAN O. OWOLEWA BARR IKENNA IHEZUO ALH. SALIU WORU 2 National Steel Raw Materials Exploration Agency (NSRMEA) DR YOMI FINNIH DR ADEMOLA A. ONIFADE ALH YERIMA BULARAFA 3 National Metallurgical Development Centre (NMDC), Jos BARR SEBASTINE IBEZIM KUNLE DADA MR. MARTINS BISONG LANRE ADESINA 4 Council of Nigerian Mining Engineers and Geoscientists (COMEG) CHIEF GODSPOWER OKPOI NO APPOINTABLE MEMBERS AS PER STATUTE FEDERAL MINISTRY OF AVIATION FEDERAL MINISTRY OF SOLID MINERALS WWW.PREMIUMTIMESNG.COM 5 National Iron Ore Mining Company (NIOMCO), Itakpe MINISTER OF SOLID MINERALS ALUKO JULIE OLUBUKOLA BARR C.C UDENWA IRO DANFULOTI ALH MOHD OMEIZA LAWAL 1 PETROLEUM TRAINING INSTITUTE, EFFURUN DIRECTOR GENERAL OF DPR TOLULOPE SODIPO MUHD JIBRIN BARDE 2 NIGERIAN NUCLEAR REGULATORY AUTHORITY MR PRESIDENT HON. JOSEPH OLANIYAN ENGR.AKPAN OKON 3 PETROLEUM EQUALIZATION FUND REPRESENTATIVE OF MINISTRY OF PETROLEUM AMB. TOYE OKANLAWON GONDINA MUSA SAMBO ENG. CHRIS OGIEMWONYI CHAMBALAIN ADIASO 4 NIGERIAN CONTENT DEVELOPMENT AND MONITORING BOARD MINISTER OF PETROLEUM RESOURCES SEN. MOHD SANI SALEH 1 Nigeria Customs Service MINISTER OF FINANCE ALH. ABUBAKAR KARI MR ODUBUMI SOLARIN 2 Agricultural Credit Guarantee Scheme Fund OLUBUNMI O. SIYANBOLA (Rep. MINISTER OF FINANCE) KUNLE ELEGBEDE DR. HARUNA YERIMA CHIEF A. KAYODE ADEBIYI CHIEF KINGSLEY ILONA PATTY ETETE BARR REDRO MADUKA 3 Nigerian Export and Import Bank (NEXIM) SEN MOHD. A. MOHD ADESINA ADEGBENRO HAJIYA RAMATU AHMAD 4 Nigeria Deposit Insurance Corporation (NDIC) CHIEF BODE MUSTAPHA ALH GARBA BUBA BELLO GARBA GEN, J.O.J OKOLOAGU MUDASHIRU MUSTAPHA BARR FESTUS KEYAMO MR. ADEWALE ADELEKE 5 Asset Management Corporation of Nigeria MR. MUIZ BANIRE, SAN FEDERAL MINISTRY OF PETROLEUM RESOURCES FEDERAL MINISTRY OF FINANCE FEDERAL MINISTRY OF AGRICULTURE & RURAL DEVELOPMENT WWW.PREMIUMTIMESNG.COM 1 Federal College of Produce Inspection and Stored Products Technology, Kano AMB ABUBAKAR SHEHU WURNO MR NICHOLAS AJAYI OLUSOLA OYEDEJI UGOCHUKWU A. OCHEMBA HAJIA LARABA DATTIJO MUSA ADAMU GARKUWA SHERIFAT OKOSI 2 Agricultural Research and Management Institute (ARMTI) Ilorin HON. DONATUS NWANPA SIRAJO GARBA BAGUDO ABUBAKAR AHMAS 3 National Centre for Agricultural Mechanization (NCAM) SEN. KOLA BAJOMO ALAYA DAUDA ALABA SEN.UCHE EKWENIFE SAKA BABATUNDE ALAGBO 4 Agricultural Research Council of Nigeria (ARCN) BARR. ADETUNJI T. AJAGBE JOEBA WEST BARR. ADENEKAN SHOGUNLE ZUBAIRU MOH'D LAWAL DR DANLAMI W. LENKOP 5 Nigeria Agricultural Insurance Corporation (NAIC) ALI. MUHAMED MAGASHI PRINCE E. OJONG AYUK ABDULHAMMED HARUNA 6 National Cereals Research Institute, Badegi BARR GABRIEL ENABOIFO MRS OFFONBUK C. AKPABIO MR BAKAI OKEDARA MRS THERESA NWIGWE NAFIFE MAMMAN IDRIS ADO DANJUMA MRS REBECCA APEDZAN 7 National Veterinary Research Institute, Vom COMRADE MARLIN DANIEL DR GRACE N. CHIDA MRS JUMOKE OKUNLOLA JIDE OWOKA MR. ADEBAYO OJORA HON. STAN DARA AMINA DALHAT SALE KUSANI WUDIL MAHE S/GOBIR PAULINE KAIGAMA AKIODE O. OLUBUNMI HON IBRAHIM TASHI ALHAJI MOBO KASSIM 8 National Root Crops Research Institute, UMUDIKE HON. C.UBA EUGENIA TAKON ADELOWO ADEBIYI MR. BOLADE AKINYEMI ABDUL ADAMA HALIMA BEN UMAR BALA SAFIYANU ENGR AMINU GANDA YAHAYA D. MARADUN FATIMA YAWULE ALH TIJANI GONI MADU YAKUBU SHUAIBU GUMSHAR WWW.PREMIUMTIMESNG.COM MURTALA L. MUSTAPHA DANLADI CHIYA (JP) 9 Nigeria Institute for Oil Palm Research, Benin EMPEROR CHRIS BAYWOOD RT. HON. EMMA EKPEYONG HON IMAM GALADANCHI CHIEF WALE AROWOMOLE ALH. TAJUDEEN LEMBOYE ENGR LAWRENCE NWEZZA BEN KURE YUSUF ABDULLAI GARO ENGR. ABDU KANTI MOH'D GUJBA ALH. SULUM WAKIBE CHIEF SYLVESTER AMEH SUNDAY KOLO 10 Institute of Agricultural Research, Zaria JOHN GABAKU MR EDET USEH BALARABE WAKILI PROF. STEPHEN FAPOHUNDA ROTIMI ISHOLA RT. HON STANLEY OHAJURUKA HUSSAINI S. DAKINGARI MOHD AHMED BABURA NASIRU A. KURYA ADAMUMALLAM GANA DR MUSA GARBA MUSA BASHIR MUSA SATI DR DAN MAIGORO 11 National Animal Product Research Institute, Zaria DR EMMANUEL GEMADE HON. BAMIDELE FAPARUSI PRINCE RABIU OLUWA ENGR. ABBA MATO SHABI AHAMED AMINU MUKTAR ABUS BELLO DANBABA BINJI AISHA ABDULLAHI ALH. ALI MODU TELA AMINU SHUAIBU MASARI MARYAM SALIHU IBRAHIM RT. HON.DAN AKPAN BELLO ISA BAYERO 12 National Horticultural Research Institute, Ibadan GEN GARBA MOHAMMED CHIEF MATHEW EHIGE MRS. KAFILA OGBARA ALH. BABATUNDE ELIAS YEMI EREWA HON. LUKE CHUKWU ZUBAIDA D. ABUBAKAR HUSSAINI LEMA ALH SADU M.UMAR BARR. MUSA LAWAN HASSAN ABUBAKAR HON AYUBA SALEH SHEDA WWW.PREMIUMTIMESNG.COM 13 Lake Chad Research Institute, Maiduguri RT. HON. ADEWALE OMIRIN AHMED OLALEKAN GARBA BALA ARCH ABDULWAHAB USMAN HON DEJI AKANDE MARYAM UBA AHMED UMAHYAH Y. ABDULLAI ABDULLAI A.ZABARAU LAWAL HUSSAINI BILBIS ALH BUNU KAIGAMA HAJIYA UMANI SHUAIBU AGATI EMMANUEL JAMES USMAN JUSTICE 14 Nigeria Institute of Oceanography and Marine Reasearch (NIOMR), Lagos ALH ABDULMALIK USMAN REV.PETER OBADAN OLUOMO SUNDAY AKERE PROF ADIO AFOLAYAN VEN. IFE OKUPEVI FRANCIS UBILI ALIYU MOHD ISMAIL HAYATU TAFIDA ABDU DAN MALLAM KAREEN FATIMA MOHD SAM ADEJO OKEDI SHEKINAT TAYO ABUBAKAR 15 COCOA RESEARCH INSTITUTE OF NIGERIA,IBADAN J.A.O. ABDULLAI DR DAVID AJENEBO ENGR. OKON NYA TOYIN AIYEBUSIWA MRS BAMIDELE HUSSEIN ABU GBADAMOSI JONATHAN ZAMUNA MADINA RAZAK HASSAN HON MAIJAWA DOWOYO DAVID CHAHUR OTHMAN MAIMUNA HELEN IDOWU YUSUF YAKUBU D. ABUBAKAR 16 Institute of Agricultural Research and Training, Ibadan SEN. TITUS OLUPITAN CHIEF EBIMOYO IKUROMO MR AFEISUME AGBORUMI Barr. BABATUNDE A. TOLASE MOSHOOD OJUAWO CHIEF EBERE MUONEKE SANI ALHASAN SHEHU ALIYU UNGOGO ABDULLAI KABIR MAJE ALH ADAMU ALHASSAN ENGR. MOH'D MUKINTA MRS ABAYA R. ADESHINA ENGR PERRY NTUK ALIYU ZAKARI WWW.PREMIUMTIMESNG.COM 17 Rubber Research Institute,Benin SALIU AKAWU ANGELA OGEYI ODE ARC. SAMSON RUFAI K.B SHABA AMINU BELLO YAKASAI SIR SYLVESTER EZE AHMED TIJANI YUSUF COMD. AHAMED BUNZA ALH ALI YERIMA BABA MUHD MUSA EPHRAIM ANYAM ISIAKA MAGAJI 18 National Institute of Freshwater Fish, New Bussa DR EMMANUEL AKABE CHIEF DAMFEBO K.DERI ALHAJI MUTIU ARE YUSUF BICHI CAPT. VINCENT OYEPATA ALHAJA FOLASADE ADEYEMO HON. ELDER CHIME OPARA DEBORAH NANA ILIYA HASSAN MOHD M/MADORI HON SANUSI U. JAMBWALLE HADIZA ABDULLAHI JIMETA TIMOTHY IGBA AGBENDE MALLAM AMINU ABDULLAHI 19 National Agricultural Extension Research Liasion Services, Zaria DR LEKE PITAN CHIEF SHAGARI ONI MRS ESTHER U. EKARIKA MUYIWA OGUNYEMI ANNA M. KOLAWOLE GANIAT ALLI BALOGUN UGONNA CHIMEZIE MOHAMMED ADAMU ALIYU SULIEMAN HAJIA YAGUNA ALH SHERRIF HON. JAMES Y. AYUBA LAWAL SULEIMAN 20 Federal College of Animal Health and Production Technology, Ibadan PROF VINCENT IDIGIE ADEBAYO KAZEEM OLORI YEMISI ADEWOLE REV. PETER Y. OGANTO OLUMIDE O. ELESIN DR. TUNJI SONOLA MGHOR ROSELN OBIOMA YAHAYA KAWO ABBAS ANAS ADAMU MANU JALO GANGUMI HON MS FINNEY DAVID HAJ. SALIFATU MAHMOD YAHAYA ISAH DANLADI 21 Federal College of Agriculture, Ibadan TEJU PHILLIPS AISHAT ALUBANKUDI CHIEF E. O. AKINBOLADE WWW.PREMIUMTIMESNG.COM ALHAJI LAWAL ALIYU MRS KATE OFFOR LABO TAFIDAN BUNZA BUHARI KAURA-NAMODA ABDULLAI TALBA DALORI MAJOR MUSA MADI MRS EMILU CHIDAWA YUSUF KAYODE MAJA HELEN EFFIONG, ESQ HON. ISAAC OSAHON 22 Federal College of Agriculture, Akure CHIEF BAYO OYERO FITZGERALD B. OLOROGUN ABDULAZEEZ YAHAYA MRS TOLA AWORH IDOWU SUTTON DR PETER OGBUKA BARR U. NNANNA-OKORO UMAR DALHATU BELLO MALAMI RAFI ALHAJI ALIYU ABUBAKAR BENSON ENIKUOMEHIN MIKE T. IWOKWAGH LYAL ALI. HASSAN 23 Federal College of Agriculture,Ishiagu SHEGABA UMARA TIMIEBI PHILLIP TAJUDEEDN SOLANKE MRA MAGARET IGWE MADUMERE DIMGBA EBUBE AGU FELIX OKAFOR ALH UBA DAN BAYYE SABO WADA RINGIM JACOB GBAGADE ADAMU PATA MRS OMONALE G. OLADEPE SALIMA MAKAMA SARATU GARBA ABDULLAHI 24 Federal College of Fresh Water Fisheries Technology, New Bussa ALH. ABUBAKAR BABBA PRINCE BOLOYEI SOFADE ALHAJI JIMOH GARBA HON. AKEEM AROLE FANCY DOTUN OWANIKEN SULAIMAN WADA MRS ANN. E. ALIGWE ALH. MOH'D UMAR WARA MOHD NASIRU KIRI THOMAS KOMO MARYAM HON. SANI GAMBO ABDULRAHEEM KHADIJAT ISA IBRAHIM 25 Federal College of Animal Health and Production Technology, Vom DR EMMANNUEL SAMUEL ABA FRED IGWE SOGO AJIKEOLA SIMBIAT LONGE WWW.PREMIUMTIMESNG.COM IVOR ADA NWANCHUKWU SA'ADU ABASHE G/MALLAM HON ADAMU SARKI MIGA ABUBAKAR GARADAI ALHAJI UMAR BAFFALE JOSEPH A. ENVULANDU HON. EVELYN CHUKWU CHUKWUDUM D.OGBOGU 26 Nigeria Stored Products Research Institute,Ilorin ENGR NICK WANDE OLASUNKANMI T. JIMOH HAJIA ZAINAB GAMAWA SA'IDA SA'AD BUGAJE SANTURAKI WAJA PROF. SALISU A. ABDULLAHI BARR. AMINA MUSA GU'AR MRS. CHARITY M. BULAMA 27 National Agricultural Seed Council MINISTER OF AGRICULTURE AND RURAL DEVELOPMENT ENGR YOMI ADEMEFUN GEN CHRIS UGWU(RTD) MUSA IBRAHIM SENES VICTORY FEDERAL MINISTRY OF COMMUNICATION 1 Nigeria Information Technology Development Agency(NITDA) PROF ADEOLU AKANDE HON. KAZEEM SALAKO DR LAWAL BELLO MORIKI HAJIA BINTA MOHAMMED MR UCHE ONWUDE RT HON ABDULLAI BELLO SEN J.J. AKPANUNUDOEDEHE 2 Nigeria Postal Service(NIPOST) BARR MAIMUNA YAHAYA ABUBAKAR TUNDE AGBABIAKA MAINASARA A. SANI 3 Nigerian Communications Satellite (NIGCOMSAT) LTD CHIEF GEORGE MOGHALU ZAINAB IBRAHIM JABO COMDR CHIDI OKONJI FEDERAL MINISTRY OF ENVIRONMENT 1 National Parks Headquarters HON. BEN NWOBASHI MR CHRIS DIRISU JOKO PELUMI ALH UMARU USMAN GANBO ASKIRA 2 Forestry Research Institute of Nigeria, Ibadan ALHAJI KAUMI DAMBOA HASSAN MUSA DABUPOR MRS DOYIN OGUNBIYI MRS LANRE OTITI ABUBAKAR M. MAIKUDI AYUBA ANDREW BUTSWAT FATIMA DANJUMA 3 National Oil Spill Detection and Response Agency (NOSDRA) SEN. AYO AKINYELURE WWW.PREMIUMTIMESNG.COM 4 National Environmental Standards and Regulations Enforcement Agency (NESREA) BARR. IYIOLA OLADOKUN AMB. BALARE RANO ALESHINLOYE RILWAN PETER AKOR 5 Enironmental Health Registration Council of Nigeria (EHORECON) HON MOHAMMED INUWA YAHAYA INSTITUTIONAL REPRESENTATION 6 National Agency for Great Green Wall (NAGGW) BARR. GBADEGESIN ADEDEJI HON. DENIS IDAHOSA MR TOSIN AYOADE DR. AYUBA ILLO ALH. BASHIRU AJIBABI ALH ISA B. GALADINCHI MRS. SALOME A. JANKADA ALH IBRAHIM ALI GADAKA ABUBAKAR MOHD GADA ZUBAIDA ISMAILA JAHUN 7 National Bio-Safety Management Agency (NBMA) HON NAKANDE DASUKI ABDULRAHEEM BABATUNDE DR EFFIONG ETUK FEDERAL MINISTRY OF FOREIGN AFFAIRS 1 Institute for Peace and Conflict Resolution SEN. ABBA AJI CHIEF ALOY NWIBO PETER AFUM AGASOKOA RT. HON. ALEX UKAM EKOR HAUWA BABA AHMED MUSTAPHA M. KIYAWA BARDE GWARNA HAJIYA JUMAI MUHD 2 Nigerian Institute for International Affairs, Lagos HON BATURE UMAR SAMBO SULE MUSA MR. ALPUNSU NJOBDI AMB ABDULLAI BAGE MARCON NLEMIGBO BARR. JUSTIN REWANE MRS BUNMI OBAKOYA 3 Directorate of Technical Coorperation in Africa MINISTER OF FOREIGN AFFAIRS HON. CHIME NZERIBE FATIMA B. BASHIR ALH SAIDU MOHD 4 Nigeria Directorate of Technical Aids Corps EXECUTIVE CHAIRMAN/CEO ELIZABETH JIBRIL MATTHEW M. OGUNJIMI ALHAJI TAKUN YAU ZAYNAB NASSARAWA KWARA ALH. SAIDU SEULANSO MINISTRY OF FEDERAL CAPITAL TERRITORY WWW.PREMIUMTIMESNG.COM 1 FEDERAL CAPITAL DEVELOPMENT AUTHORITY HON. MINISTER, FCT HUSSAINI MONGONO YUSUF LUKA GAMBO ALH. BALA MAMMAN DR. KINGSLEY UFERE BARRISTER EDO UKPONG ABUBAKAR MOHAMMED ENGR. SEGUN SOMOLE HADIZA LADI ABDULLAHI EXECUTIVE SECRETARY, FCDA 2 ABUJA INVESTMENT COMPANY LIMITED BELLO I. DAMAGUM ABUBAKAR SANI PAI ADO UBA YAKASAI IRETI H. KINGIBE ALHAJI YUSUF TSAYYABU ALHAJI HASSAN Y. GWAGWA SEGUN MODEYIN JOASH OJO AMUPITAN A'ISHA ISMAIL MUKHTAR YAHAYA IBRAHIM SHU'AIBU YAMMA ABDULLAHI KABIRU USMAN HON. OSITA OPARA GROUP MANAGING DIRECTOR 3 ABUJA PROPERTY DEVELOPMENT COMPANY MOHAMMED IDRIS ENGR. E.A. OLUWADAMISI ENGR. OBIORA FELIX NWANKWO ESV. ADAMU KASIMU REP.OF ABUJA INVEST.CO LTD. MUKHTAR GALADIMA ARC. GABRIEL YAKUBU ADUKU HON. YAKUBU ADAMU HON. MOHAMMED A. SADIQ KABIR GARBA MANI MD/CEO 4 ABUJA ENVIRONMENTAL PROTECTION AGENCY DR. BAWURA YAHAYA CHAIRMAN, ABAJI AC CHAIRMAN, AMMAC CHAIRMAN, BWARI AC CHAIRMAN,GWAGWALADA AC CHAIRMAN, KUJE AC CHAIRMAN, KWALI AC ALH. JAFARU GWARZO MRS. HAILMARY AIPOH HON. MUSA I. JATAU PROF. MUHAMMED A. GARBA KUNLE ELEGBEDE ALIYU HABIBU DAURA AYAJIFE OGHENE DIRECTOR, AEPB WWW.PREMIUMTIMESNG.COM 5 ABUJA INVESTMENT AND INFRASTRUCTURE CENTRE SEN. OLORUNINBE MAMOORA ENGR. DAN OJI TONY EJINKEONYE MIKE OHIANI JAMES EGAH NDAYE HON. DANJUMA DAUDA ENGR. DAHIRU DASIN POLYCARP NWABUEZE UDAH UGOCHUKWU BEKE GRP CAPT. ZAGI RABO ZAKKA COORDINATOR 6 FCT UNIVERSAL BASIC EDUCATION BOARD DR. KABIR IBRAHIM MATAZU USMAN YAHAYA PRINCE ABUBAKAR TANKO MR. JIBO ABDULLAHI COM. STEPHEN A. KNABAYI ALH. USMAN ABUBAKAR DAFA HRH ALH. ADAMU ABDULLAI, (ETSU OF YABA) CHAIRMAN, ABAJI AC CHAIRMAN, BWARI AC CHAIRMAN,GWAGWALADA AC MRS. IFEOMA NWAKAMA DR. RABI'U U.MOHAMMED,mni PASTOR DAVID AMOS WETBEN SALIHU AKAWU DIRECTOR, UBE 7 FCT SCHOLARSHIP BOARD HON. ABUBAKAR J. GIRI HRH ALH. JIBRIN H. TANKO, (GOMO OF KUJE) ADO UBA YAKASAI ABUBAKAR LUKMAN ZUBA MR. DAJI USMAN MR. MATHEW BEJAKAI MALAMI YAKUBU MR. Y. E. TONY DIRECTOR, FCT SCHOLARSHIP BOARD WWW.PREMIUMTIMESNG.COM 8 FCT SECONDARY EDUCATION BOARD ALH. MUSA YAHAYA MR. SUNNY MONEDAFE YAKUBU SANI STORES CHAIRMAN, AMMAC CHAIRMAN, KUJE AC CHAIRMAN, KWALI AC MRS. CHIMEZIE NWAOBIARA HON. RABILU ZUBA HASSANA NYELANG USMAN IBRAHIM MRS. AISHA A. JIJIWA DIRECTOR, SEB 9 FCT PRIMARY HEALTHCARE DEVELOPMENT BOARD DR. SHEHU MAHDI CHAIRMAN, ABAJI AC CHAIRMAN, AMMAC CHAIRMAN, BWARI AC CHAIRMAN,GWAGWALADA AC CHAIRMAN, KUJE AC CHAIRMAN, KWALI AC ALH. ABBAS BABA DR. ADEMOLA ALAO DR. LAWAL GIDE FUNTUA DR. SHABIHUL HASSAN DR. AMINU MAI EXECUTIVE SECRETARY (PHDB) 10 FCT WATER BOARD ENGR. KASHIM A. ALI MR. ODUN EMMASEALU REPRESENTATIVE OF SDG, FCT ENGR. SHEHU HADI ENGR. ZEKERI A. MOMOH BARR. YAKUBU H. GANA ADEAZEE J. OLISAELO DAVID KER GWAMBE LAMIDI SALIHU AMINU A. RABADU DIRECTOR, WATER BOARD 11 ABUJA BROADCASTING CORPORATION FARUK U. MOHAMMMED, mni. COMRADE PAUL ELLA ABECHI GM, ASO RADIO GM, ASO TV MR. JOSHUA TOKURA COMRADE ADAMU MOHAMMED HON. AMINU DANMALIKI BALA MUHAMMED YUSUF NUHU, mni IBRAHIM MODIBBO HAMMAN IBRAHIM B. MAGAJI MANAGING DIRECTOR WWW.PREMIUMTIMESNG.COM 12 AREA COUNCIL SERVICE COMMISSION ISA RAMATU SA'ADU ALH. MUHAMMED A. LOKO HON. BOBOYI CHIYA IBRAHIM KOKO KUJE ALH. AHMED BABA COM. YAKUBU KUDAMBO. Rtd. MR. PATRICK OGAYEMI MOHAMMED NAFIU LAWAL ABUBAKAR AL'UMMA IDRIS ABBAS, (SARKIN LANZAI) USMAN A. MUSA DIRECTOR, ACSC FEDERAL MINISTRY OF LABOUR AND EMPLOYMENT 1 National Directorate of Employment MINISTER OF LABOUR AND PRODUCTIVITY ASIWAJU O. BASHORUN SEN. CHRIS ADICHUE MALAM SANUSI YAKASAI ALIYU UGBANE 2 National Productivity Centre BARR EYO NSA EKPO 3 Michael Imoudo National Institute for Labour Studies (MINLS) HON HERMAN HEMBE OFFICE OF THE HEAD OF CIVIL SERVICE OF THE FEDERATION 1 Administrative Staff College of Nigeria NDUKA ANYANWU ABBAS AHAMED GAND ADAMU MUSA DR BRUCE UGBODE DR. ADEEYO O. ATILADE 1 Nigeria Footbal Federation (NFF)/Nigeria Football Association (NFA) PRESIDENT IS TO EMERGE BY ELECTION BY MEMBERS MR WALE OLADUNJOYE ALH. SANNI FEMA AKINTOBA ADENIYI FATEGUN SANI MUSA T. MARAFA 2 Nigeria Institute for Sports(NIS) IBRAHIM GALADIMA DOTUN OWANIKEN ALHASSAN MUKTAR LAMUS DR. B.T. SALAMI FEDERAL MINISTRY OF YOUTH & SPORTS DEVELOPMENT WWW.PREMIUMTIMESNG.COM 3 Citizenship and Leadership Training Centre ALH. ABUBAKAR BADA ABDULKADIR HAMMA ABUBAKAR ABDULLAHI MRS HEMBADOON AMENA BARR WALE FAPOUNDA DR. CHINYERE OKWU ONU ABDULLAHI I. YANKUZO 4 National Youth Service Corps AMB. FATIMA BALA BARR DAYO AJIBOLA HAJIA BINTA MUAZU ABUBAKAR NABABA UMAR 1 FEDERAL HOUSING AUTHORITY (FHA) SEN. LAWAL SHUAIBU CHIEF YEMI ADARAMODU ATTAIRU ISA ESQ MOHD SAGIR HAMIDA SURV. KUNLE BUSARI SEN. ADAMU NIKAU ABDULLAHI MOHAMMED ALH ABDULLAI MINIBIR ENGR. OMOLAFE S. ADEDAYO 2 FEDERAL MORTGAGE BANK OF NIGERIA (FMBN) MR ADEWALE ADEEYO ALH. AJI KOLO BAMA NB. THE OTHER MEMBERSHIP SLOTS ARE FOR INSTITUTIONAL REPRESENTATION. 3 NATIONAL RURAL ELECTRIFICATION AGENCY (NREA) ENGR ALIYU A. DUNGURAWA IBRAHIM MAGAJI GUSAU JANGUDO SAIDU OTUNBA ADENIYI A. IJOGUN MR. SONI IDAHAGBON BARR. SUWAIBA I. BAROU ALH. ABDULRAHAM RIBADU National Centre for Women Development JOY NUNIEH MRS OLUWASEUN OGUNLEYE DUPE BAKARE BUKOLA ADEBUSUYI SANDRA MAGHODOR MRS. THERESA OHANUBA HAJJA AISHA YAKUBU JIBO HAJJA DUMBA D. MIKAILA FATIMA BALA HAJIYA SAFIYA DAUDA MRS UCHE A. ILOZUE MRS. LOIS MAIKORI HON. KWAPNOE ALEX YOLA AJANWA N. NWEZE FEDERAL MINISTRY OF TRANSPORTATION FEDERAL MINISTRY OF POWER, WORKS & HOUSING FEDERAL MINISTRY OF WOMEN AFFAIRS WWW.PREMIUMTIMESNG.COM 1 Nigerian Shippers' Council HON. MAI MALA BUNI OTUNBA SEYI ODUNTAN YEKINI NABENA LAWAL S. YAKAWADA HAUWA MOHAMED MOHD DAIYABU M. ALH. MUHD-DANJUMA MOHD ANGULU LOLO SURV. LEKAN ADEKANBI 2 National Inland Waterways Authority (NIWA) ADMIRAL IBRAHIM IKO BARR. EJIKE ANAKANI MUNIR UTHMAN MOHD HAJIYA HAUWA GADAKA EZEKIEL ADETUNLORO DR JOHN HARRY 3 National Maritime Academy of Nigeria, Oron DEMOLA SERIKI TAIWO TAYO IBITOLA. SAN HON GARBA JIJI SALE KUIDAWA 4 Council for the Regulation of Freight Forwarding in Nigeria (CRFFN) CHAIRMAN, WHO IS TO EMERGE THROUGH AN ELECTION OF THE COUNCIL MEMBERS HON. DONATU OZOEMENA BENSON EDOSOMWAN ABUBAKAR TSANNI MR. HASSAN JONGA SEN. BISI OYEWO OTUNBA MOSHOOD TIJANI 5 Nigerian Institute of Transport Technology (NITT) DR FRED LATIMO OGHENESUBE ALH MUSA DANKADAI ISHAKU DANIEL SANI BAKO KANGIWA MR. MARTINS I. USMAN HON. ADAMU BULLACHUWA MUHAMMED I. IMAM HAJIA FATI N. ABUBAKAR AGBOOLA KELLY 1 Police Service Commission EXECUTIVE CHAIRMAN APPOINTABLE ONLY BY THE PRESIDENT GLADYS AMULEKE KELOBAS A. KERE OLAYINKA BALOGUN(RTD) HON. MUKTAR OKPANIKI MARIA E.A UKPANYANG SULEIMAN M. NAMADI 1 Nigerian Investment Promotion Commission RT.HON. BABANGIDA NGORUJE HRH RAPHAEL S. SAMBO BARR LOWO OBISESAN MARYAM ADO GWARAM MR. ADEWALE ADELEKE HON. ALI SANI FEMI OGUNSOLA FEDERAL MINISTRY OF INDUSTRY TRADE AND INVESTMENT POLICE SERVICE COMMISSION WWW.PREMIUMTIMESNG.COM 2 National Automotive Design and Development Centre (formerly National Automotive Council) SEN. OSITA IZUNASO NANKIN SAMUEL BAGUDU 3 Consumer Protection Council MR. EMEKA NWAKPA (APPOINTED) EDEMA IROM MR. SEBASTAIN AKPAN HON. AEMI IDA CHIEF DONALD UGBAJA HON BENSON EFIONAYI COMRADE M.Z. NZIDEE ADARAMODU TONY HON. SESAN SOBANDE GANIAT A. QUADRI BARR. ABIMBOLA SAMUEL HON RASAQ SALINSILE ALH (DR) AHMED AYINLA ERNEST EKEMEZIE HON. BEN OKOLO PRINCE CHIBUEZE APUGO CHIEF I.B. OKAFOR HON.BAR.PATRICK MGBEBU SAMUEL DAMAI SULEIMAN YUSUF SALMA MUSA ALIYU K. GWANDU. ESQ MUSA GARKI ABDULRAHAMAN G. ACHIDA JAMILU ALIYU ZANNA ALH. MANSOOR TOUNGO HON. YAKUBU UMARU ENGR. T.Y. KATANGA ALH. H.S. MAIMAGANNI MOHAMMED U. TINAU MOHAMMED ADAMU ZUBZIRU USMAN MR. FOLUSHO A. OGUNBIYI IDRIS DANJUMA HON OZIGI MAYAKI ASEMA BAR BODUNDE M. OPEYEMI LYNN M. AGBA MOHAMMED ADAMU 4 Tafawa Balewa Square Management Board PRINCE ADENEKAN GBADEBO INSTITUTIONAL REPRESENTATION WWW.PREMIUMTIMESNG.COM 5 Lagos International Trade Fair Management Board BARR MELA NUNGHE INSTITUTIONAL REPRESENTATION 6 Industrial Training Fund MALLAM MUSA GWADABE BARR PERES A. PERETUS WAKEEL AHMED JAJARE ROTIMI AKINDE 7 Nigerian Export Promotion Council SEN. IBRAHIM MUSA CHIEF EZE M. ANUGWOM . NB. OTHER MEMBERSHIP SLOTS ARE FOR INSTITUTIONAL REPRESENTATION 8 Nigeria Export Processing Zone ENGR. SEGUN ONI KABIRU TAFIDA SADIQ H. GWARZO HON. TAIWO OKUNLOLA 9 Standards Organization of Nigeria MINISTER OF INDUSTRY TRADE & INVESTMENT PRINCE ADESEGUN OLANIBI ALH. ABDULAHI A. ONYEMA PROF. AHMED LAWAL ENGR. HALILU HAMMA MRS. KET N. VOMHWANGE DR. FELIX IDEH 10 Small and Medium Enterprise development Agency of Nigeria MR FEMI PEDRO HON. ALFRED AJOMA OLOKO DR. TOKUNBO OSHIN DR. YAKUBU MACCIDO BARR NATHANIEL PARA YAKUBU MOH'D ADAMU HON. CHIMA EGWU 11 Nigerian Commodities Exchange (formerly Abuja Securities and Commodities Exchange) ENGR MOHD JIBRIL IMAM INSTITUTIONAL REPRESENTATION 12 Oil and Gas Free Zone Authority CHIEF TIMIPERE ALAIBE TOPE KUYEBI MURTALA ADHAMA 13 Corporate Affairs Commission (CAC) PRINCE DAPO ABIODUN INSTITUTIONAL REPRESENTATION 14 National Sugar Development Council (NSDC) BOLAJI ABDULLAI INSTITUTIONAL REPRESENTATION FEDERAL MINISTRY OF INFORMATION, CULTURE AND NATIONAL ORIENTATION 1 News Agency of Nigeria MALLAM WADA MAIDA ISA ABBA ADAMU 2 Voice of Nigeria IBRAHIM BUBA MR FEMI SOWOOLU CHIEF DELE OKEYA BARTH UGWOKE BASHIR MAINA DUNGUS YAU ABDULLAI WWW.PREMIUMTIMESNG.COM 3 Nigerian Film Corporation ENGR ABUBAKAR GAMBO UMAR BARR. EMMANUEL PIPPA JOHNBOSCO ONUNKWO ABDULKADIR S. USMAN BENJAMIN ISIAH 4 National Broadcasting Commission MAL IKIRA ILIYASU BILBIS SALIU BAMIDELE ALUKO RABI ANNA HARUNA CHIEF AJIBADE E. BALOGUN HON. NDUBUISI K. AGBO DANLADI BAKO DR. YUSHA'U AHMED HON. TIJANI MARAFA 5 Nigerian Press Council SEN. FRANCIS OKPOZO WALE OKUNNIYI IDI FAROUK ALH. JAMILU SHEBARA ALH. SANI SAIDU 6 National Film and Video Censors Board (NFVCB) CHIEF TUNDE KILANI EFE NELSON YINKA RIKETTS SEN. CLEVER IKESIKPO MR. KEPPY EKPENYONG CHIEF EDE DAFINONE HON K O EHIAGIMUSOR MR. NGOJI WARMATE ROPO SESAY ADEBOWALE OWOEYE ENGR. BEN OGUNTUASE BARR ADERONKE ADEDAYO ABDUL YEKINI ADELEKE MR. BENSON A. AKINSEYE MRS JOKE SILVER-JACOBS KEHINDE SOAGA CHARLES AMILO PRINCESS UCHE OTTAH CHIEF. EMMA BUKAR IWUH MRS INI EDEH BARR. EJIKEME UGWU JAMILA SALIK, ESQ. WWW.PREMIUMTIMESNG.COM ALH. LAWAL Y. MAIAREWA ABA GONKA SABO BABAGANA HAJIA ZUWAIRA GAMBO ISHAYA KARU MAGDALEINE KUMU BARR. BABA DALA BARR. MUSTAPHA MAFI AISHA ALIU UDA MRS. UNE UGBA MOHD ABUBAKAR KATCHA ZSALMAN MALLAM YUSUF RAUF AKANO CHINDO FUDEL DAFAT USMAN MAIYANGA T. JOSEPHINE DAUDU MOHAMMED N. NASIR, fwc HAJ. MARIYA ABDULLAHI MUHAMMED G. HADEIJA SHEHU SULAIMAN BELLO KATUNE BULA BELLO MARU ABDULLAHI M. MAINASARA 7 Advertising Practitioners Council of Nigeria HON. JACOB SUNDAY CHIEF DAYO ABATAN ALOYSIUS OKAFOR SANI TULU AKOR SUNDAY ISMAILA UMAR SIFAWA MURTALA ADAMU ATIKU 8 Nigerian Tourism Development Corporation ALH. SABO NANONO OMASAN BUWA BOLANLE KUKU PRINCESS TONIA AWAM MUSA MOH'D BELA MALLAM ALI GADAKA WWW.PREMIUMTIMESNG.COM KENNETH O. ASALU 9 National Commission for Museums and Monuments MAMMAN DA UMMA DAMBO HARRISON OKPOZO SULEIMAN AHMADU MR LEKAN MABINUORI HON. ADE AJAYI HON. NDUKWE OTIH MOH'D BALA NDABA AMINU SANI DUSTIMA TIJANI YAYARI ALIYU YERIMA PASTOR DABIT JOSEPH DAVID SULEIMAN A. DIKKO DR. BERNARD UDO 10 National Gallery of Art USMAN AZORES SULAIMAN MR. INIMIDUN IDEHEN KOKO ADEYEMI MRS. RUTH ANGO FINNY DAVID MRS. OKEGBE C. VIRGINIA 11 Centre for Black and African Arts and Civilization HON. ABOM TONY ESU KORIPAMO ENOCH ADEKOYA FOLUSO BUSAYO MRS. IJEOMA NWAGBOSO HABIBU SANI SARA DR DAUDA IBRAHIM OBODO DOUGLAS 12 National Council of Arts and Culture BARR EMEKA IBE HON. PATTY ETETE INEMEH CHINWE CHUKWUANI CHIEF JAMIU EKUNGBA FOLAKEMI O. OSINOWO NKECHI NKOLI LAWAL SANI MOHAMMED YAKUBU IBRAHIM BULAMA ABDULLAHI ALABURA MRS. JULIANA AFUME MRS LOIS A. EVULANDU MUH'D A.N.B MAGAJI 13 National Troupe and National Theatre of Nigeria BARR IBRAHIM ZALANI GEORGINA EGBEITA HON TADE ALUKO OKECHUKWU ONYECHERE ABDULMALIK NASSARAWA YUSUF HARUNA TUKUR MUAZU SHUAIBU S. KUGBO 14 National Institute for Culture Orientation YUSUFU SHITTU GALAMBI NO APPOINTABLE MEMBER AS PER STATUTE WWW.PREMIUMTIMESNG.COM 15 National Orientation Agency KHALIL BOLAJI BARR. ANSELMA AGBO MUYIWA COKER AMINU LIMAN BONDINGA BARR BUHARI DISINA HON. TAJUDEEN ASUNARA USMAN ZURU 1 University College Hospital, Ibadan IBRAHIM BAKO SHETTIMA HON. DELE OLORUNTOBA PROF. G.O. BABAWALE DR MICHAEL SOMOYE BARR. ISA BURATAI RILWAN BELLO ESQ 2 Lagos University Teaching Hospital, Lagos ALH SALI BELLO HON FATAI DIEKOLA HON. BASHIR BOLARINWA DR. LOUIS OBODO - OGUTA CHIEF DERIN ADEBIYI AMB KABIRU RABIU 3 Ahmadu Bello University Teaching Hospital, Zaria AHMADU RUFAI MICHIKA ALH MOHD ALIYU YARO CYHTHIA OBORO AHAMADU B. CHIRANCHI MUHAMMED A GONI TAPA SIRMTU 4 University of Nigeria Teaching Hospital, Enugu SULEIMAN UMAR HON. SAHEED YUSUF BARR. ERUCHALU C. CLARIS BASHIR DANJUMA ZUBAIRU DR. CHUKWUKELU J. OKAFOR ABBA SADIQ MUHAYIDIN 5 University of Benin Teaching Hospital, Benin City CHIEF ADEDOJA ADEWOLU TEMITOPE O. FABANWO ONYEMELUKWE E. JOHN PAUL ALIYU OROJI WAMMAKO BITRUS TAWA BARR. EDOBOR M. UKPEBOR 6 Obafemi Awolowo University Teaching Hospital, Ile - Ife ALH SHEHU BARAU NINGI HON. RICHARD ADAMS MS. MOJISOLA AKINSANYA BARR. KEVIN UGBAJA AHMED SHUAB BURANGA MOHAMMED ABU IBRAHIM 7 University of Ilorin Teaching Hospital, Ilorin OLOROGUN OTEGA EMERHOR BARR. MASUD TAIWO BARR FOLAJIMI OLASEINDE ALH. SANNI DODODO USMAN YUSUF TINGNO PROF MACAMUS IKPAH 8 Jos University Teaching Hospital, Jos CHIEF BARTH NWIBE BARR. IMOBIDHE OMOADONI ALH USMAN A. JAJIMAJI DAHIRU HUDU MUSA AMINU JAYI TAMA DADA KUNLE MAKINDE FEDERAL MINISTRY OF HEALTH WWW.PREMIUMTIMESNG.COM 9 University of Port Harcourt Teaching Hospital, Port Harcourt MUKTHAR AHMED ANKA OLORI LADUN SIJUADE SLYVANUS FUESEME OGBOR HON. MAINA TAR GANA JAMES SULEIMAN S. IBRAHIM 10 University of Calabar Teaching Hospital, Calabar COL. ABDUL MOHAMMED EMEKA AKWUAKA RAHMAN ROTIMI SEGUN OMOWORARE DR. TASIU GACHI DIJATU BAPPA 11 University of Maiduguri Teaching Hospital, Maiduguri HADI OKASHATU PROF FEMI LANA MRS. FRANCA OSUWA YAKUBU I. BULALANI DR. DARE ADETUNJI AISHAT OJONE 12 Usman Dan Fodio University Teaching Hospital, Sokoto CHIEF OSARO IDAH AMINU OTMAN ZAKI DANJUMA KAMBAZA YERIMA IRIMIYA AIG (Rtd) SALIHU ABDUL UGAH UMAYMAH Y. ABDULLAI 13 Aminu Kano Teaching Hospital, Kano S.E. EMMA DR. UDOMA BOB EKARIKA PRINCE KABIRU OLUWA HON. UMARI S. GAYA UMARU HARUNA BARR AISHA G. GANA 14 Nnamdi Azikiwe University Teaching Hospital, Nnewi CHIEF EZEKIEL I. AFUKONYO ROSEMARY OKIEGHAZI HON. TUNDE BALOGUN UMAR HARUNA DOGUWA DR FATAI BELLO PROF. UMAR A. KATSAYAL 15 Irrua Specialist Teaching Hospital, Irrua ALH MUSA SALIFU RIRIWAI THEOPHILUS OKOH NGOZI LAURA CHIKERE IBRAHIM KARAMBA MRS SARATU B. DAUDU OLORI MONISOLA OLORO 16 University of Uyo Teaching Hospital, Uyo SEN SALIU USAIN EGYE DR. SUNDAY OLIPAISE HON NIMBE TAWOSE YAHUZA IBRAHIM HON. ABDULLAHI MUSA UMAR FAROUQ BAKO WWW.PREMIUMTIMESNG.COM 17 Abubakar Tafawa Balewa University Teaching Hospital, Bauchi MR ZACHEUS ADELABU EFEBO S. SANDRA NOJEEM AYODELE IPAYE ALH. ABBA L. ASHIGASHIYA EUNICE AYISA SAMBO ALH. LAWAL S. STORES 18 University of Abuja Teaching Hospital, Gwagwalada DR SAM SAM JAJA OMOBOLA A. YUSUF CHIAGOZIE AHANONU HAJIYA ABU S / FAWA MRS. ESTHER HAMISU HON. HACK ALAMBA 19 Federal Teaching Hospital, Gombe HON ENYI ENYI DR. FELIX OGEDEGBE ENGR. AZEEZ ADEOYE ABUBAKAR U. TAMBUWAL ANTIBAS ELNATHAN MOUKTAR LUGGA 20 Federal Teaching Hospital, Abakaliki ALH. TIJANI RAMALLAN DR ENIOLA OLAITAN AJAYI ONYEMUCHE NNAMANI SANI HARUNA ALH. IDRIS MAIYAKI ADAMU YAWALE 21 Federal Teaching Hospital, Ido Ekiti HON ABUBAKAR ZUKABABA PRINCE ONYEMIKE ASOBI LATIFAT KASSIM HON. LEKAM KASSIM MUKTHAR DANBABA ALH. MAGAJI DAMBAM 22 National Hospital, Abuja RT. HON. OLUBUNMI P. ETTEH MENE A SUNNY CHIEF JIDE AWOSEDO DR. VICTOR AMUTA BAKURA SHETTIMA ADO BAWA 23 Federal Medical Centre, Umuahia SEN. JOHN M. DANBOYI DR. EMEM WILLS ENIOLA OMOSULE YUSUF BADO MOK, ESQ. USMAN JAHUN HELEN NGUYAN BANDEGA BARR. STEVE EZEKWEM 24 Federal Medical Centre, Owo SIMON T. AYANKANBE HON AKINLEYE AZEEZ HON. HENRY IKE IBRAHIM AL-AMIN LITTLE ABDULLAHI ADE BARR REKIYA OGUCHE MRS. MWUESE KAABA WWW.PREMIUMTIMESNG.COM 25 Federal Medical Centre, Abeokuta DR KABIRU MATAZU ELDER GABRIEL AKPAN HURERA AKILU ATTA BENEDICT GODSON SARAH VICTOR USMAN BUKAR SHERIFF TITI RAMAT MOMOH 26 Federal Medical Centre, Owerri SEN ISHAQ ADEBAYO USMAN DAUDA DEBO AJAYI MRS IFY BLESSING OKAFOR SEN RUFAI SANI HANGA REV. JACKSON T. TOMA ALH AMINU ABDULLAI 27 Federal Medical Centre, Makurdi SEN. BELLO JIBRIN DR NTETE DUKE HON ALAWIYE KING MRS NKECHI NNODI ISYAKU NASIRU YUSUF ENGR SAIDUS S. DARAZO TAJUDEEN ASUNRARA 28 Federal Medical Centre, Katsina HANNATU AKILU CAPT. MIKE OKHOMINA HON. NIYI AKINYAGBA MRS EDITH NWABUNOR SULE SADIQ SANI SAMI RABIU DANJUMA DANIEL DUNG DALYOP 29 Federal Medical Centre, Nguru CHUKWUMA AGUFUGO MRS. OLANYAGI SILVA OGUNLANA CHRISTOPHER HON. BALELE A. MUSA RAKIYA MUSA ZAKARI ESTHER AHMED BARR. SATZILAND P. DASHI 30 Federal Medical Centre, Asaba SEN. ALKALI A. JAJERE HON. LAWRENCE OKAH DR GBOLADE OSHINOWO DR. OKEY IBEKWE YAHAMA BARAU JANGEBE HON HAYATU HASKE SANI ISA 31 Federal Medical Centre, Bida ISHAQ USMAN SARKIN SHANU LERE AFOLABI RHODA MOSES FEMI OREBE MRS MARY NNEKA EGWU MUSTAPHA AHAMED S/ BIRNI WASINI DEBIRO ADAMU BABA ALIYU WWW.PREMIUMTIMESNG.COM 32 Federal Medical Centre, Lokoja RT. HON. CHIBUDUM NWUCHE HON ODARO OMOREGIE MRS. OMITOKU ADETOKUNBO CYNTHIA ALOKE ZALIHATU SADIQ SANI AUGUSTINA SHITGURUM SEN. SADIQ YAR'ADUA 33 Federal Medical Centre, Gusau DR OLORUNNIMBE FARUKANMI JUSTINA JOHN AKPAN ADE ADEGOROYE ALIYU ISA BAKORI MOHAMMED DANIYA HAJIA AMINA BAYERO ZAINAB BUBA GALADIMA 34 Federal Medical Centre, Yola HABIBA IBRAHIM UMAR CHIEF VICTOR GIADAM TAYO AGBOMUSERIN CHIEF EDWIN NGIGE HAJIYA HADIZA K. HAUSA ALH. SABO MADUGU HON SAMUEL A. EGYA 35 Federal Medical Centre, Kebbi, Birnin - Kebbi PRINCE MALIK AFEGBUA PATRICIA B. OKOROIDEM ADEFILA A. ADEREMI BARR. FRANCA EZECHUKWU DR. MOH'D LAWAL SULEIMAN JULIUS I. KUSSY ALH.SANNI BELLO MUSTAPHER 36 Federal Medical Centre, Jalingo BARR OKEY EZEA BARR. KATE M. ERHUEN DR FATAI ATANDA ALH. DANLAMI GARBA NA'ALLAH ALIYU ZURMI HAUWA MUHAMMED SANI ISIAKA ANAFI KARAJO 37 Federal Medical Centre, Yenagoa HON. GARBA ATTAHIRU ALICE EKPENYONG OGUNDANA AKINDELE NGOZI CHINYELU EZENWA DR ABDULLAI MAIKANO ALH. ADAMU DOGO BARR OMALE OMALE 38 Federal Medical Centre, Keffi PRINCE SULE IKO DR. EDWARD OKUNDAYE MR RILWAN AKINJAGULA IFEANYI OKECHUKWU HAJIYA HALIMA LABO ABDULLAHI AMINCHI HAJIYA RAMATU A. AJUJI 39 Federal Medical Centre, Azare AMB AHMED MAHMUD MADORI COMRADE O IRABOR HON. IFENYINWA VICTORIA ALH. ABIDEEN OLADIMEJI KABIR UMAR HON WAZIRI S. MAMMAN BARR SADIQ MUHAMMED WWW.PREMIUMTIMESNG.COM 40 Federal Medical Centre, Birnin - Kudu UMAYA ABDULLAI MRS CHIODI AMADI COL OLU APATA SEN. ANTHONY AGBO HABIBA IBRAHIM UMAR KAUMI DAMBOA AMB ISAAC ONU 41 Federal Medical Centre, EbuteMetta ISHOLA BALOGUN FULANI SIR RAPHAEL HARUNA MRS BUKKY OSUNRINDE ATAMAH CHUKWUMA ALH. UMARU DANGE LUBABATU ABDULKARIM HON. PAUL A. SUKU 42 Federal Psychiatric Hospitals HON. SHABAN OHINOYI SHUAIBU CP J.E.T OSHIOMOGHO OLISEMEKA M. ONOH MANNIRU UBA DR. TIMOTHY GANA 43 National Orthopedic Hospitals DR. JOHN OTUTU DR. (MRS) UCHE S. AGU MAIGARI BELLO KASSIMU TIT AUTA DR. NABBS IMEGWU 44 National Eye Centre, Kaduna ALH USMAN MAGAJI DR. CYRIL OKAFOR GARBA A. UMAR HON. ISAH AMBAKA BASSEY UTUM INAH 45 National Ear Care Centre, Kaduna HANNATU MUSAWA BUNMI AJAYI-ORINIOWO MANIR SHEHU BASHIR LAWAL B. ISA SULEIMAN 46 National Health Insurance Scheme, Abuja DR. EYANTU IFENEY SEN. BASSEY OTU DR TUNJI ALAUSA DR. SYLVESTER NWAMBE PHARM. HALIRU LAWAL ARC. SAMSON RUFAI HUSSEIN Z. AKWANGA 47 NATIONAL PRIMARY HEALTH CARE DEVELOPMENT AGENCY ATTAHIRU ALIERO IBRAHIM IDAIYE, ESQ DR. ABDULFATAI O. A. MORAFA CHIJOKE MADUMERE AIR CMDR. E. K. JEKADA AMINU GARBA GUSAU BULAMA M. KUKUWA HON DAUDA G. BUNDOT HON. AISHA R.I IBRAHIM ADIAMA A. YUSUF PROF. LIBYA AUDU WWW.PREMIUMTIMESNG.COM 48 National Agency for Food and Drug Administration HON INUWA ABDULKADIR DR MUFUTAU YAHAYA HON. OPEYEMI BAMIDELE TUKUR S / FADA ALH. GARBA MULIMA ALIYU BELLO ALH. GAMBORI GONI 49 National Agency for the Control of HIV / AIDS (NACA) PAULINE TALLEN DR. SIMON O. IMUEKEMHE EMMANUELLA IZUNWA BARR. ADEBOLA OYENEYIN SEN. DIPO ODUJINRIN INYAMAH PATIENCE N. PHARM KABIRU ALIYU ABBATI RASHEED JUNAIDU BABA DR. HAZAEL CHECHARA ZAINAB KWANCHI 1 Anambra - Imo River Basin Development Authority CHIEF HILARY EKE PRINCE EDMUND A. POKU ABDUL-LATEEF D. OGUNSIJI CHARITY SHEKARI IBRAHIM D. I JALO WAZIRI HON. CHIDI OKWUWORLU 2 Benin - Owena River Basin Development Authority ALH. ALI OLANUSI OTUNBA TUNDE ONAKOYA ROMANUS EGBULADIKE BASHIR YUSUF IBRAHIM HON. NELSON ALAKPA ALH WAHEED ADESINA 3 Chad River Basin Development Authority HON. MOHD WALI SHETTIMA DR JIBAYO ADEYEYE EMMA DEEYA CHUKWU L. CHIMUANYA HAJIA SAMINA ALKAMAWA SULEIMAN UMAR KEFFI 4 Cross River Basin Development Authority HON. ESEME SUNDAY EYIBO BARR LAZ UNDIE ENGR. ADEMOLA OYADARE GARBA BUTALAWA ALH. SHUGABA UMARA SALIHU ABDULKAREEM 5 Hadejia - Jama' are River Basin Development Authority SEN. TIMOTHY ADUDU DR MRS JANET OYUBU OKORO NWACHIMERE ABDULKARIM AHAMED DANLADI LENNNNGKOP ZAID ARABO FEDERAL MINISTRY OF WATER RESOURCES WWW.PREMIUMTIMESNG.COM 6 Lower Benue River Basin Development Authority HON. BALA ADAMU KUTA MR. JONAS KAFUNG ENGR. THEOPHILUS C. ILOZUE ALH SALISU HAYIN ALHAJI HON. HASSAN JONGA BARR. WOGU BOMS 7 Niger Delta River Basin Development Authority MALLAM ABDULLAI DATIYO MUYIWA GBELEYI SALLY WILLIAM CHINEBU SEN. MOH'D IBRAHIM DUDU ALH. HASSAN GAMBO DR. YARIMA S. YUSUF 8 Lower Niger River Basin Development Authority ALH ZAKARAI IDDE HYACINTH OKPARA DIKE AUGUSTINE MUOMAIFE SIDI ALIYU LAMIDO ABDULLAHI A. BABA ADENIYI BODUNRIN KUNLE 9 Ogun - Oshun River Basin Development Authority MR SOLA LAWAL CELESTINE AWOR BARR. ADEWALE T. ADELAKUN CLEMENT ANOZIE SEN. ALI KONA AKOGUN JIMOH RAUF 10 Upper Benue River Basin Development Authority HON BELLO AYUBA ALERO NAOMI TENUMA MUSTAPHA B. BATSARI DR JAMES A. ANGBAZO ADEPEJU M. OPEYEMI ABISHAI M. ANDRIYA 11 Sokoto-Rima River Basin Development Authority MARLIYYA SANUSI ZAYYAN MR. JAMES NWITE AIR CMDR. K. A JAKADA ALH. MUSA M. GAIDAM ALH HASSAN BAGIGI GODWIN BAZARI 12 Upper Niger River Basin Development Authority ALH MOHAMMED ALABE JOHN ONYIA NEBO MARY DOGO EBEDI. DANIEL ADEJOBI ABDUL KAREEM SANUSI SANI AHMAD 13 National Water Resources Institute, Kaduna BASHIR DAHIRU TUKUR BABATOPE ONABELEJO YAHAYA UMAR JIBRIL BABALE NASS ORUME 1 National Bureau of Statistics DR KABIRU NAKAURA MR AKINOLA I. BASHIRU PROF. MOSES MOMOH LAWAL IBRAHIM DANHAIRE MADU ENNEMMWA ADAM MODU MINISTRY OF NATIONAL PLANNING WWW.PREMIUMTIMESNG.COM 2 Centre for Management Development MR JOSEPH TEGBE DR. MIKE OGAR UMAR LAWAL ISIYAKU ABUBAKAR M.I. K/NAMODA TAVIS E. DAVID - WEST KEN ELUMA ASOGWA, ESQ. EZEDINMA NONSO DAVID MALLAM GARBA MAIDUGU HON PAM I. RANDONG 3 Nigeria Institute of Social and Economic Reseach HON. DABANG NWELBISH MRS. RHODA AKO DR. WALE OKEDIRAN PROF. M.L BASHAR REV CHRISTOPHER UTOV CHIEF COSMAS N. MADUKA HAJIYA DUMBA M. MIKAILA WWW.PREMIUMTIMESNG.COM
Source Press Release
Posted on December, 30 2017
---
You may also like...

'Drogba' nets brace as Supreme Court hammer Minda...

To save Nigerian economy, Senators agree to pay...

May Day: FG declares Friday public holiday

ASUU, Don disgree over polls shift

BREAKING: Road closed, as Ibori touches Oghara country...

Ondo Poll: Tinubu stays away as APC's Crisis...

Ekiti impeachment: Trouble in G-19 *N227million disappears

Jonathan pays special tribute to Yar' Adua, seven...