Hijab controversy: Why I remained defiant -Ejected Law Graduate
By Editor on 16/12/2017
Views: 331
The Nigeria Law School graduate, Amasa who was refused her call to bar for failing to remove her hijab, has disclosed that her defiance was to challenge the status quo.
The incident, which took place at the International Conference Centre, Abuja, has generated intense debate on the internet.
Firdaus, who has been asked by the Muslim Students Society of Nigeria (MSSN) not to speak on the controversial issue, told TheCable that she intentionally wore the hijab in a bid to challenge the status quo.
Asked why she did not wait to be called to bar before embarking on the campaign, she said those who have removed their hijabs in the past did nothing to change the situation.
Firdaus insisted that there is no law preventing female Muslim lawyers from wearing hijabs, adding that the restriction is a mere convention.
"Actually there are no rules preventing us from wearing hijabs. They just call it convention that the British gave to us and we have to stick to it," Firdaus told TheCable.
"I used them. They complained [during] my first [law] dinner. That is how they do on every campus. You don't wear hijab for dinner but I did. I chose Abuja because I know they were a little lenient.
"People have been removing their hijab over the years. What have those people who have removed it done?"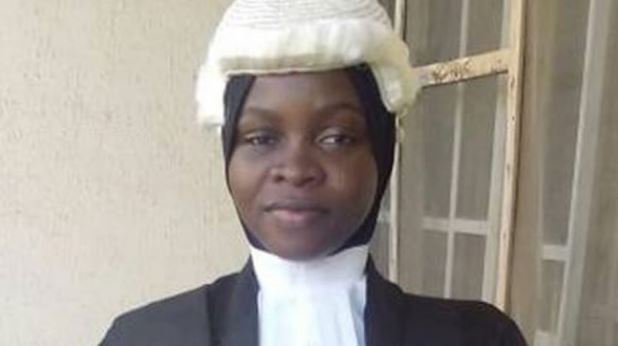 Firdaus
Source Cable
Posted on December, 16 2017
---
You may also like...

Ref Clattenburg dumps EPL, heads to Suadi Arabia...

Again, S'East snubbed in Buhari's reconstituted NNPC board...

Slave scandal: More Nigerians return from Libya

Kano Bombing: Death toll rises to 34

Mikel returns to action next month

Ekwueme still in Enugu hospital, days after Buhari...

Mauritius Ref handed six months ban over AFCON...

Wada: DSS is right, judges are corrupt *They...