Police launches investigation after wife allegedly killed former PDP Chairman's Son
By Editor on 20/11/2017
Views: 932
The police say they are investigating the alleged murder of Bilyamin Mohammed
by Maryam Sanda, his wife.
His father, Haliru Mohammed Bello, is a former national chairman of the Peoples Democratic Party (PDP).
Sanda, the daughter of Miamuna Aliyu, former Aso Saving Bank executive, is said to have killed her husband on Saturday night at their Maitama residence, Abuja.
Reports said she attacked her husband based on allegations of infidelity after seeing an SMS on his phone.
Miamuna is said to have stabbed Bello, who would have clocked 36 on November 23, thrice in the back.
After stabbing him, she drove him to the hospital for treatment but he did not survive the attack, the reports said.
When spokesman of FCT police command, Anjuri Manza was contacted, he simply said: "We are investigating the matter."
Manza did not make further comments.
Bello's father was the acting chairman of the PDP board of trustees from 2015-2016, minister of defence from 2011-2012, and minister of communications from 2001-2003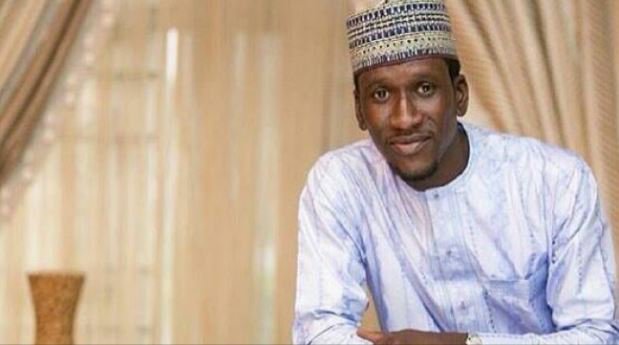 Bello
Source Cable
Posted on November, 20 2017
---
You may also like...

PDP to members: Move in and stop APC...

BREAKING - Amnesty indictment on Nigeria Military: Senate...

Sheriff group: PDP national convention to hold before...

BREAKING: Netanyahu clinches deal for new coalition government...

Criminals pretending to be herdsmen have smeared us,...

Fear grips Enugu Community as Fulani Herdsmen plot...

W/Cup qualifier: Iheanacho, Iwobi silence Chipolopolo in Ndola...

Another Kano bomb blast kills 21 *Scores injured...