Your tribal tendencies against Ndigbo is uncalled for, Ezekwesili lashes out at Buhari
By Editor on 14/09/2017
Views: 479
A former Minister of Education, Oby Ezekwesili, has urged President Muhammadu Buhari to stop being a sectional leader and take the moral high ground.
Ezekwesili, who supported Buhari during the 2015 presidential election, urged the President to act as a true leader by showing love to all.
The former minister said this in a series of tweets on Twitter while reacting to the recent deployment of soldiers in the South-East codenamed Operation Python Dance 2.
She stated, "It is tragic that you, our President, Muhammadu Buhari, have deliberately or inadvertently alienated a segment of the people you lead. It is tragic."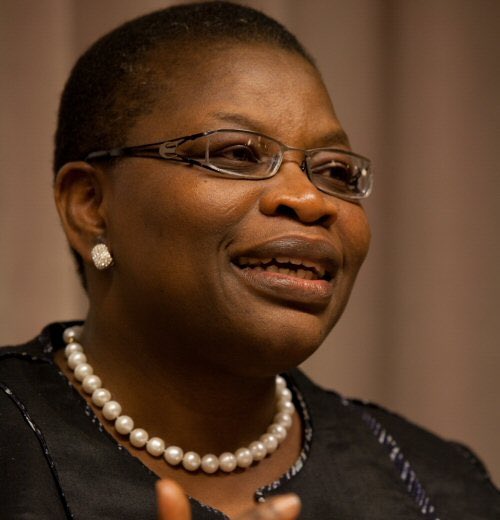 Ezekwesili said it was wrong of Buhari to punish an entire geopolitical zone because of the actions of a few.
She added, "The leader of a country cannot be friends only of those he/she likes. No. That is not leadership. The leader builds up groups. Not divide. You cannot lead only those that worship and swear by you. You are the leader. You must carry the burden even of those that detest you.
"It is the lowest form of churlishness that is unbecoming of a leader to send signals that you dislike anyone of the groups you lead. A leader is a winner. When a winner acts like a loser, things go wrong in their kingdom. Real leaders build a bond with all their people.
"Worst is when a leader makes enemies of most because he abhors the action of one or a few. That is not leadership! That is ethnic prejudice. A real leader does not suffer from the destructive disease of ethnic prejudice. It endangers his/her people and real leaders cannot bear such."
Source Whirlwindnews.com
Posted on September, 14 2017
---
You may also like...

Police raid Danjuma Goje's Abuja home in search...

WAEC makes U-turn, releases seized results

Again, Buhari jets off, heads for Germany Thursday...

Balon d'Or: France copy favours Ronaldo, waves Messi...

BOMBSHELL! How my deputy wanted to kill me...

Chidoka to Buhari: We have no terrorists in...

New Forex policy: It's a death pill to...

FG stops Second N'Bridge project *Cites "pending issues"...