Strike: Three Labour Unions set to shut down sole government News Agency, NAN
By Editor on 07/09/2017
Views: 334
Minister of Information, Lai Mohammed
Three labour unions in the News Agency of Nigeria (NAN) have given the management a 21-day strike notice to implement three of their demands.

The unions are the Nigeria Union of Journalists (NUJ), Amalgamated Union of Public Corporations Civil Service Technical and Recreational Services (AUPCTRE) and the Radio, Television and Theatre Art Workers Union (RATTAWU).
In a letter to the management, the unions expressed displeasure with the "refusal to sign the draft conditions of service" for the agency.
The unions rejected "the outcome of the uniform editorial promotion examination for level 8 to level 16″.
They are also demanding full payment of transfer allowance to 20 members of staff who were declared redundant by management, but who were later moved to Abuja and Lagos offices since February 1.
The unions say staff will withdraw their service from September 25 since dialogue and consultation to convince management on the grievances have failed.
The letter which was copied to the permanent secretaries in the ministries of information and labour, as well as the head of service of the federation, was signed by chairman of NUJ, Joseph Edeh, chairman of AUPCTRE, Suleiman Haruna, and chairman of RATTWAU, Daniel Akpaphiare,
But in reaction, Managing Director of NAN, Bayo Onanuga, said he would not want to sign a document that would further compound the financial burden of the federal government.
He explained that the federal government was doing a lot of favour to NAN by paying salaries of staff.
"We are supposed to be a full-fledged commercial agency to earn our revenue and to pay salaries from that income," Onanuga said.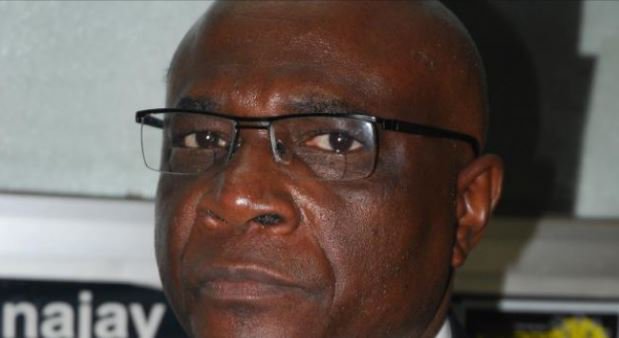 Onanuga
Source Press Release
Posted on September, 7 2017
---
You may also like...

Falana to Buhari: Release Kanu, Dasuki now or...

Enugu imbroglio: Peace move breaks down *Chime orders...

APC bows, accepts Saraki as Senate President

Scores reported dead at Jos double explosion

PDP ranks shrink further in the Senate, as...

BREAKING: Anxiety in Zimbabwe as four Army tanks...

BREAKING: 'Historic' Nadal wins French Open, back to...

BREAKING - Ambassadorial Post: Senate confirms Octogenarian, 2...