Sambo: Police, ICPC desperate to bring me down
By Editor on 01/07/2017
Views: 322
Former vice-president Namadi Sambo says the security operatives who raided his home at Alimi road, GRA, Kaduna are desperate and are on a "fault-finding mission".
He also said his house has been searched four times "in six months".
On Wednesday, heavily armed operatives of the Independent Corrupt Practices and Other Related Offences Commission (ICPC) raided the residence and did not find anything incriminating.
But in a statement on Saturday, Umar Sani, media aide to Sambo, noted that the recent raid was the fourth in six months.
Sani said the visit of the operatives was unscheduled and the reasons of the search were not "specifically stated."
He said that at the rate at which the ICPC operatives were going, it would not be surprising to find an object planted at the former vice-president's home to incriminate him.
"As a law-abiding citizen, the former vice-president did not raise any alarm in the previous invasions in view of the fact that he has nothing to hide," the statement by Sambo's aide read.
"The recent desperation exhibited by some security agencies in carrying out a raid on an unoccupied residence blocking all entry and exit points, in a commando-style and coming along with a bullion van speaks volumes of the clandestine intention of the security operatives.
"It is therefore worrisome to note that the consistency with which the searches occurred and the intervals between them portrays a desire of a fault-finding mission. We are apprehensive that a repeat of such episode will not be surprising if an incriminating object is planted in his residence in order to wilfully and deliberately incriminate him.
"It is against this background that we wish to draw the attention of the unsuspecting members of the public to this phenomenon.
"The desperation of some of the security agencies is glaring by the number of times such searches were conducted and still counting. We hope it is not a way to try to give a dog a bad name in order to hang it."
Sambo recently visited Acting President Yemi Osinbajo on a "courtesy call".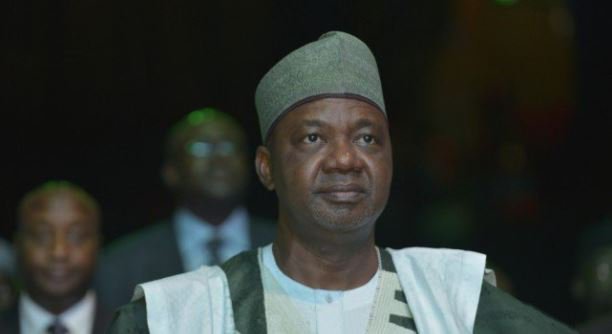 Sambo
Source Press Release
Posted on July, 1 2017
---
You may also like...

BREAKING: Iheanacho fires brace for City ahead World...

Suspected rubber falls from roof, throws GTB premises...

Enugu massacre: Army, police failed after collecting 'logistics'...

Panama papers: Police raid headquarters of Mossack Fonseca...

Abiriba double wedding: Husband of two wives committed...

BREAKING: Saraki stays away from Code of Conduct...

Colleagues to Jubrin: *You're on your own *$20,000...

Kachikwu: Our refineries will become scraps if Dangote...