BOMBSHELL: Sosoliso, Belview, other crashes deliberate – Fani-Kayode
By Editor on 14/09/2016
Views: 1,298
Wreckage of the crashed Sosoliso plane
Former minister of aviation, Femi Fani-Kayode dropped a bombshell, on Wednesday, when he claimed that the air crashes that claimed the lives of the late Pastor of The Fountain of Life Ministries, Bimbo Odukoya and 452 others, were not accidents.
Rather the victims, including the 61 students of Loyola Jesuit Secondary School, Abuja, returning home on holidays, met their fate, as a result of blood-cuddling plot of some human hounds in high places, who sacrificed them to achieve some satanic ends.
One of the crashes was actually caused by a bomb planted in the plane, the former minister, said in a message on his Facebook page, adding that the incidents even had some international dimensions.

The statement read: "Most of our leaders are not human. They are what Mr. David Icke, the famous British historian and public speaker describes as "hybrids" and "reptilians" who are working for a hidden hand and some very dark and sinister forces.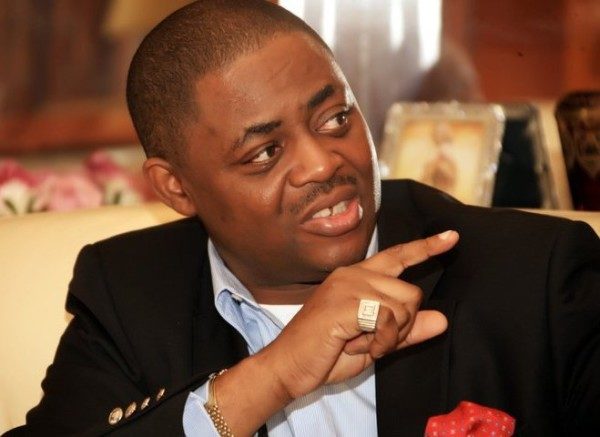 Fani-Kayode

"It is in that context that you can understand their exceptional callousness. They are cold-blooded reptiles and certified psychopaths. Between 2005 and 2006, just before I was redeployed as Minister to the Ministry of Aviation, there were 5 plane crashes in Nigeria in one year.

"453 innocent souls perished in those crashes in that year alone. All of them were man-made and planned. They were sacrifices. In one case a bomb was planted on the plane. I know this because I took over as Minister and stopped it. I had access to all the reports, particularly the American NTSB reports.

"I wrote to the powers that be and demanded an international investigation only to find out that they were involved too. I was asked to drop it in very clear and almost threatening terms. Despite that I told the Senate Aviation Committee in 2008 at a public hearing what my views were.

"I spoke about a blood cult that was in the aviation sector that derived their power from causing crashes. Because of my testimony at the Senate I became an enemy of the entire system. From being their darling and blue-eyed boy I became their mortal enemy overnight because I refused to guard their secrets.

"They forgot that I was a true believer and child of the Living God. I cannot be part of their evil. Since then they have hated me and tried to destroy and discredit me in more ways than one but God has been with me. Members of the public know nothing about their political leaders. And it is worldwide phenomenon.

"There is a grand conspiracy to establish a New World Order and most of these world leaders are just puppets of the illuminati, paving the way for the Anti-Christ.

"All u have to do us to be in the inner circles of power for one hour to know that these creatures are not human. They are cold, unfeeling and callous. They kill, maim and destroy at the drop of a hat. There are many secrets that some of us will carry to the grave.

"They say knowledge is power and ignorance comes with a very heavy price and devastating consequences. This matter is for developed and enlightened minds and sadly beyond most people. The so-called Islamic agenda in Nigeria and elsewhere is obvious and we are here fighting it day and night risking life, liberty and limb.

"The question is who is behind it and why? What is the end game? The motto of a small branch of the illuminati tree known as the Freemasons is "out of chaos comes order". It follows that theirs is to first create chaos from country to country and then to establish their 'new world order'."
Source The Whistler
Posted on September, 14 2016
---
You may also like...

PDP convention under threat as Sheriff, Metuh, others...

FBI agent marries ISIL fighter in Syria *Says...

Buhari: I have fixed Nigeria *Only "business as...

BREAKING: Suicide Bombers perish in failed Borno village...

Presidents with military background no longer suitable for...

Fake rice claim: Ogbeh must resign – PDP...

Buhari appeals to Nigerians again: Be patient *I...

APC Govs reportedly ditches Oshiomole, anoints Etiebet as...