Angry Buhari rejects Burkina Faso coup *Demand conclusion of elections
By Editor on 18/09/2015
Views: 1,025
Buhari
An angry President Muhammadu Buhari has demanded the immediate restoration of civilian rule in Burkina Faso, where a coup by that country's Presidential Guards, on Wednesday, toppled the interim government that was about to elect a new president by next month.
Buhari, who himself won a presidential election in March this year, about 30 years after deposing a civilian President, conveyed his position and that of the Federal Government of Nigeria, in a statement by his spokesman, Mr. Femi Adesina.
The statement, said the President, "unreservedly," condemned detention of the Interim President, the Prime Minister and other ministers of the transitional government of Burkina Faso in an apparent coup d'etat.
"President Buhari and Nigeria align with ECOWAS, the African Union and the United Nations in rejecting the brazen contravention of the constitution and transitional charter of Burkina Faso by elements of the Presidential Guard under the leadership of General Gilbert Diendere," the statement said.
It added "President Buhari and Nigeria urge the Defence and Security Forces of Burkina Faso to keep faith with the agreed transitional programme for the return of the country to full democratic rule after elections, which were due to be held in the country on October 11, in support of which Nigeria has donated 20 pick-up vans to the National Electoral Commission of Burkina Faso.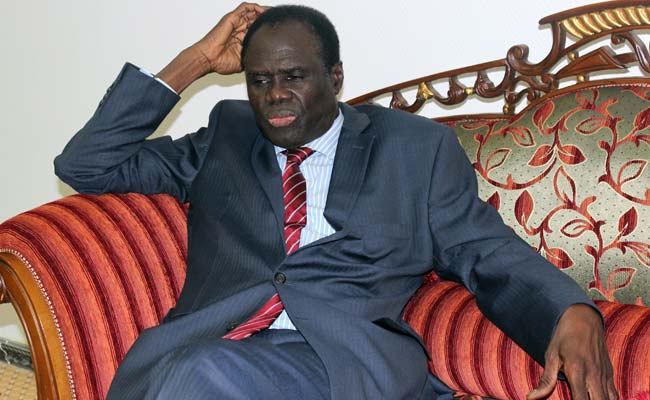 Kafando

"While welcoming the news that the Interim President, Mr. Michel Kafando has now been freed, President Buhari and Nigeria also demand the immediate release of Prime Minister Isaac Zida and other detained ministers.
"Nigeria will give the fullest possible support to ongoing efforts by the ECOWAS mediatory team of President Macky Sall of Senegal and President Boni Yayi of Benin Republic to quickly restore Burkina Faso to the path of order, democracy and constitutionalism.
"The President urges the people of Burkina Faso to remain calm and steadfast in support of the transitional order, elections and democratic governance with the full assurance that Nigeria, ECOWAS and the international community will uphold their right to peace, freedom, democracy and good governance."
Source Whirlwindnews.com
Posted on September, 18 2015
---
You may also like...

Ajaero forms new Labour union, emerges President

After initial kick, Senate finally approves Buhari's N213billion...

Surrender or be condemned, Chad President fires warning...

Gambo begins training after Pillars gun attack

BREAKING: IG leads delegation to London

Plateau Gov sacks entire state Cabinet

Dasukigate: Why ICC can't entertain Falana's petition against...

Obama saved Clinton from prosecution - insider *Says...