NYG: Kwara, Osun lead medals' table in Taekwondo event
By Editor on 13/09/2018
Views: 416
Host state, Team Kwara and neighbours Osun are currently topping the medals table in the taekwondo event which kicked off on Wednesday inside the multi-purpose hall of University of Ilorin.
The two states parading increased number of Athletes in various categories of sport emerged victorious in the -55kg and -63kg respectively, whirlwindnews.com reports.
While Kwara through Akiode Ayobami Jamiu defeated Osun's Adegoke Abdullateef in final of -55kg, Ayomide Osunkorode of Osun state beat Ebere Benita Barnax of Delta state to clinch -68kg gold.
Niger with Samuel Ojo as the hitman grabbed bronze for the state after hauling down his opponent Israel Ayomide of Lagos in the -55kg. Both actually qualified for the bronze medal.
In the -68kg, Kosisochukwu Nzeh representing Anambra state and Abia's Kelechi Ezekwe won bronze also.
No fewer than 52 fights went down on Wednesday with 50 more scheduled to go down on Thursday.
Earlier before hostilities were triggered in the taekwondo contest, adequate screening exercise was conducted by the officials of Nigeria Taekwondo Federation (NTF) who were resolute on making sure that stipulated under-15 age limit and weight category were strictly followed.
NTF President Elizabeth Binga and Technical Director Chika Chukwumerije, Chairman of NTF technical committee chairman Sani Lawal and chairman of Para-taekwondo committee Anthony Anafulu were at hand to ensure smooth and hitch-free activities.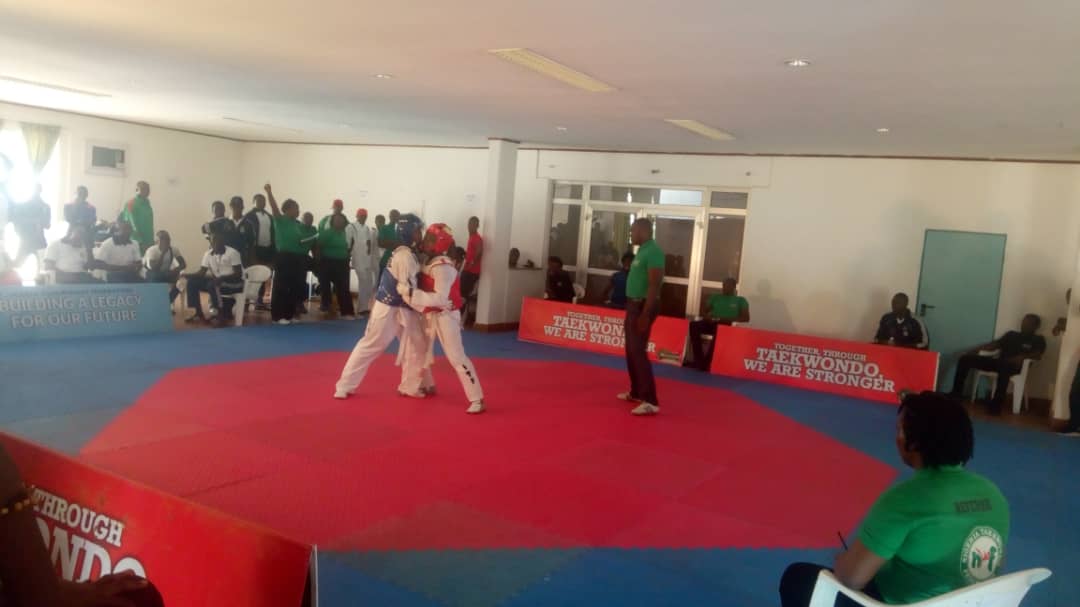 Source Whirlwindnews
Posted on September, 13 2018
---
You may also like...

Buhari to Army: I see victory *Keep on...

BREAKING: Court convicts two Nigerians for terrorism

Ahmed Musa roars to joy as he welcomes...

Power Shortage: Minister orders immediate supply of gas...

True democrats should copy my footstep – Buhari...

Police gets 22 AIGs, 29 CPs

Buhari begs NASS *Sets up committee to to...

Fear in S'East as herdsmen abduct Catholic priest...