Team FCT already hauling medals at NYG as Edo, Ondo, Bauchi lose out on Gymnastics
By Editor on 19/09/2018
Views: 288
Local Organising Committee (LOC) of the 2018 National Youth Games (NYG) has stripped off three states the medals they won in gymnastics.
Isa Usman of Bauchi who shouldn't have come near the 2018 National Youth Games (NYG) on account of his obvious overage status was stripped of the gold medal he won in Vault boys event of Gymnastics.
Alaran Zandra who won gold in the Beam event was also affected because Ondo state which she represented did not register for the 2018 National Youth Games.
Owolabi Kemi and Chianu Ebuka from the Sunshine state were also stripped off the bronze medals won in Women Apparatus final and Vault boys respectively. This makes it three medals Ondo lost technically.
Eno Etim's gold medal won in Pommel event for Edo state was rendered useless as he was also removed from the medals table list.
Edo, Ondo, Zamfara, Yobe and Bornu, states were the five states that failed to register in this year's National Youth Games but Edo and Ondo registered for three events in gymnastics through the Federation.
The Director of Grassroots Sports Development, Dr. Demola Are, who confirmed that Edo and Ondo have been removed from the medals table because both states did not register and therefore cannot win medals, acknowledged that they registered through the Gymnastics Federation of Nigeria.
"Yes, the three states have been stripped off the medals they won on Tuesday in gymnastics because Edo and Ondo didn't register for the tournament while the Bauchi athlete that won gold is an over age athlete."
So, as it stands FCT's Munachi Obiefuna will be automatically awarded the silver medal while Lagos' Abimbola Disu will be crowned as gold medalist in the Beam event.
Whirlwindnews.com crew on ground to cover the event going down inside University of Ilorin reports that some Games including taekwondo will be winding down on Thursday while many others will be rounded off on Friday and Staurday respectively before closing ceremony.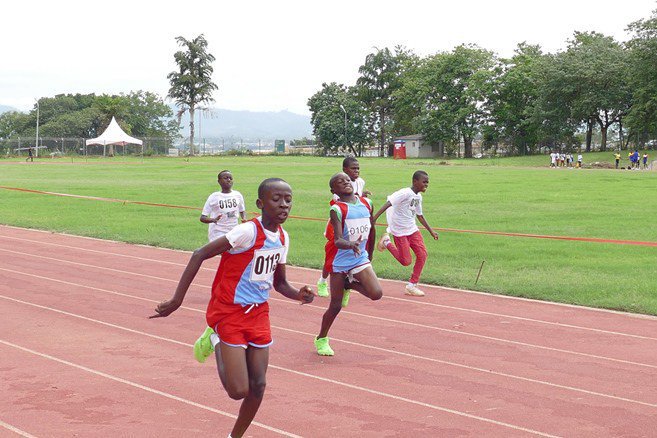 Source Whirlwindnews
Posted on September, 12 2018
---
You may also like...

Wenger revels in emotional farewell ovation as Arsenal...

Information suffers as El Rufai closes down 6...

Soyinka to Buhari: You can't honour Abiola and...

Follow Up: Tunisia in 'war against terrorism' after...

Euro: France melt Iceland, face Germany in Semis...

'Failed' Jamb Registration: Resign now, ASUU tells Oloyede...

Okonkwo embattled Nollywood star thunders: I never worked...

BREAKING: Finance Minister slams suspension on SEC DG...