BREAKING: Mandzukic breaks England heart as Croatia power into 2018 W/Cup final in Russia
By Editor on 11/07/2018
Views: 188
Croatia have qualified for the final of the 2018 FIFA World Cup in Russia after beating England to set up a final encounter with France.
Details here...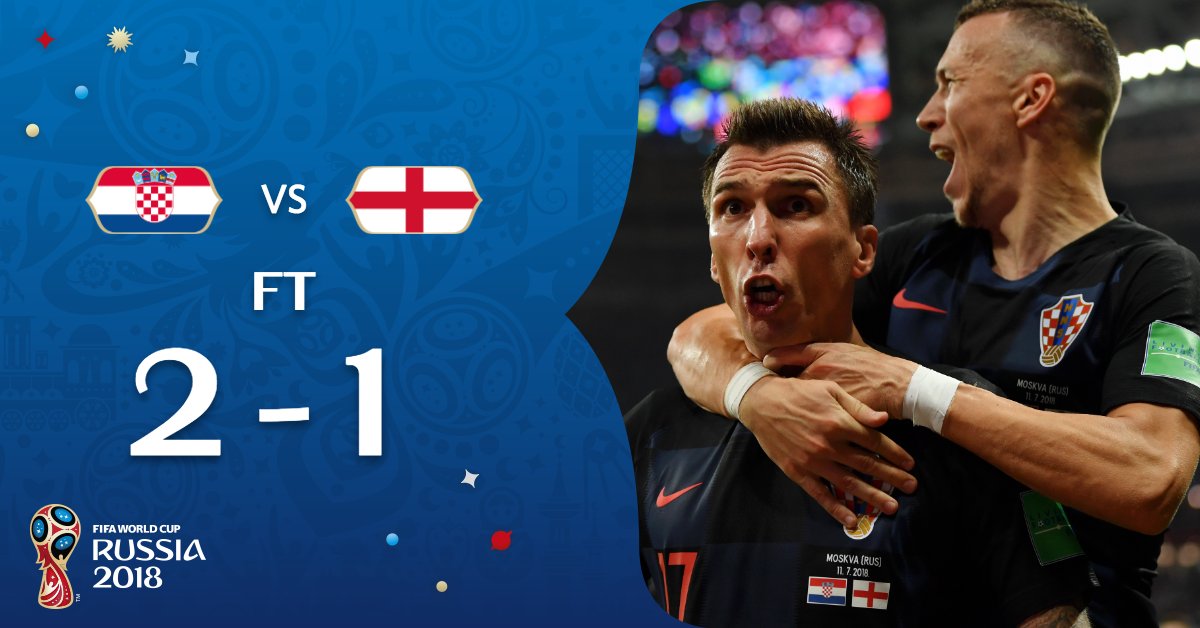 Source Whirlwindnews
Posted on July, 11 2018
---
You may also like...

Resign now if you truly love Nigeria, Fayose...

Ndidi heads to Leicester City in January

BIZARRE PATRIOTISM: Zimbabwean female footballers to be impregnated...

Go to tribunal, INEC tells aggrieved politicians

Eagles, Argentina tango ahead of 2018 World Cup...

Lamentation of Mourinho as Chelsea pip United, lift...

BREAKING: Ex-Kogi Gov, Idris Wada in EFCC net...

Tunde Bakare heads Transition Committee