BREAKING: Okiro out, as Buhari appoints Smith new PSC boss *Again, leaves out S'East
By Editor on 24/05/2018
Views: 739
Smith
Characteristic of many of his appointments, President, Muhammadu Buhari, again shunned the South East, in his appointments after naming former Inspector-General of Police (IG), Musiliu Smith, as Chairman of the Police Service Commission (PSC).
Smith is to replace the current occupier of the position, Mike Okiro, also a former IG, who was appointed to the position in 2013, by former President Goodluck Jonathan, but nobody was named among the six appointees from the zone.
The board of the PSC, like many other Federal Government boards, has a five year tenure, thus the present life of the current one would expire in June, 2018.
Smith's name was among the six names Buhari forwarded to the Senate for approval, according to a letter to that effect, read out by Senate President, Bukola Saraki, on Thursday.
The letter urged the upper chambers of the National Assembly to act expeditiously on the letter to ensure quick confirmation of the new appointees.
A Lagos-based group, Civil Society Network Against Corruption (CSNAC), had petitioned the President, in January, urging him to remove Okiro on sundry grounds.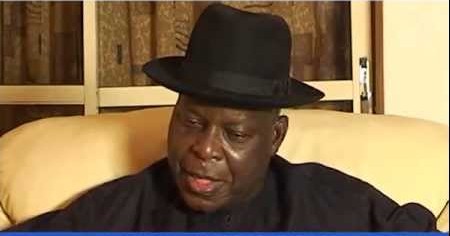 Okiro
The petition, which was routed through the Secretary to the Government of the Federation (SGF), was however countered by the Human Rights Writers Association (HURIWA), who not only found the petition of the group as groundless and self-serving, warned against Buhari breaking the law by ending the tenure of a statutory board for political reasons.
See full list of the appointees:
1. Musliu Smith CFR (chairman, South West)
2. Justice Clara Ogunbiyi (Full-time commissioner, North East)
3. Lawal Bawa AIG Rt, CON (Full-time commissioner, North West)
4. Mohammed Najatu (Member, North West)
5. Braimoh Austin (Member, South South)
6. Barr. Rommy Mom (Member, North Central)
Source Whirlwindnews.com
Posted on May, 24 2018
---
You may also like...

BREAKING: Defending champions, Germany booted out of 2018...

BREAKING: Jubilation in Delta as Appeal Court affirms...

Voting Postponed in Two Delta LGAs

Enugu Top Politician Mobbed For Impregnating Secondary School...

Costa returns Chelsea to winning ways as United...

Death claims Jonathan's Aide, Oronta Douglas

INEC tinkers with postponement of election – Commissioner...

2019 Elections: Battle for Presidential seat hots up...