BREAKING: Outrage as Police stop protest at unity fountain
By Editor on 13/04/2018
Views: 403
The federal capital territory (FCT) command of Nigeria police force has banned protests and rallies at the Unity Fountain in Abuja.
Commissioner of police in the FCT, Sadiq Bello disclosed this on Friday after an activist, Deji Adeyanju was arrested for allegedly inciting civil unrest.
He was released at later on, following the intervention of Charles Oputa, better known as Charly Boy, who is the leader of OurMumuDonDo Movement.
Civil rights groups like the Bring Back Our Girls (BBOG) movement and Our Mumu Don Do, usually hold protests at the Unity Fountain.
BBOG members had converged on the fountain on Friday to commemorate the fourth anniversary of the abduction of Chibok schoolgirls but the police disrupted the programme.
In a series of tweets on Friday, Oby Ezekwesili, leader of the movement, asked President Muhammadu Buhari to call Ibrahim Idris, inspector-general of police to order.
Ezekwesili accused the police of infringing on the rights of the protesters.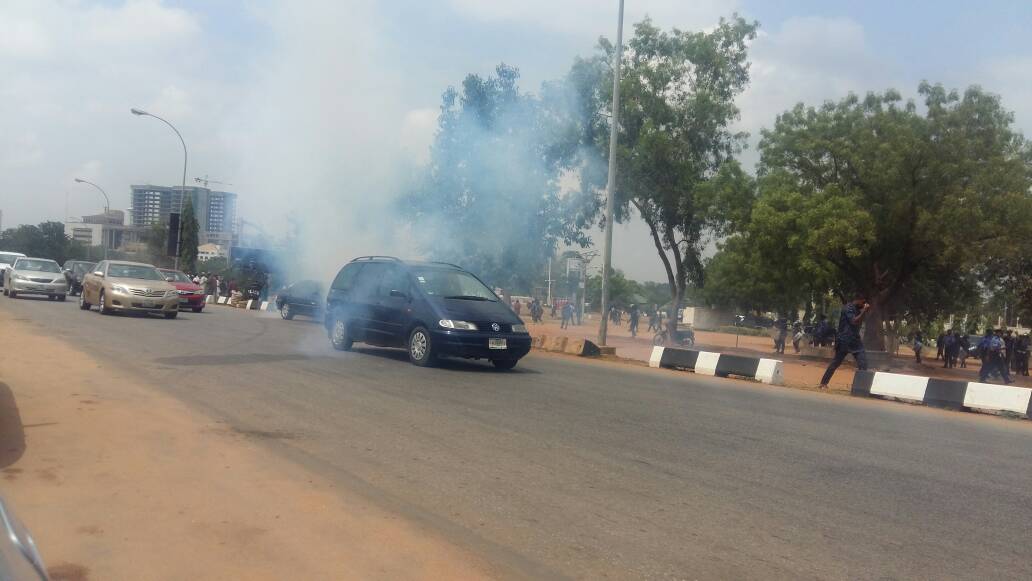 Source Cable
Posted on April, 13 2018
---
You may also like...

Lassa fever spreads to Cross River, pregnant Woman...

Liverpool fire top of EPL as Leicester crumble,...

Finally, court sanctions Kanu's indefinite detention *IPOB boss...

After parley with Buhari, Saraki declares: Expect budget...

BREAKING: Man gets death sentence for raping, killing...

N30billion debt: The many lies of GTB –...

Fire wrecks havoc in Lagos as candle light...

Buhari's certificate latest: WAEC speaks! Why document carries...