SERAP to UN: Declare Herdsmen terrorist group *Responsible don't negotiate with terrorists
By Editor on 18/03/2018
Views: 330
The Socio-Economic Rights and Accountability Project (SERAP) has called on the UN Security Council to declare the attacks by herdsmen in the country as terrorist activities.
In a letter written to the council and dated March 16, SERAP said it is concerned that the Muhammadu Buhari-led government is "failing to uphold its responsibility to protect the citizens from increasing atrocities by the herdsmen."
SERAP said the killings could pose "serious threat" to regional peace and security if not addressed.
"SERAP urges the security council and its members to publicly condemn these terrorist attacks, express concern about the protection of Nigerians and communities affected by the violations of international humanitarian and human rights law and press the authorities to put in place special mechanisms for bringing those suspected to be responsible to justice, and victims to receive redress, including adequate compensation and guarantee of non-repetition," the letter signed by Timothy Adewale, SERAP deputy director, read.
"The security council and its members should reaffirm that terrorism of all forms and manifestations, such as the growing attacks by herdsmen in Nigeria, are criminal and unjustifiable regardless of their motivations.
"The security council and its members should adopt a resolution to: characterise killings by herdsmen as terrorist acts and mobilize international support for Nigeria to combat these attacks.
SERAP said the security council must act now if "the council is not to be accused of failing the people of Nigeria."
Meanwhile, Governor Ayodele Fayose of Ekiti state has criticized a proposed strategy by President Muhammadu Buhari to release the abducted 110 Dapchi girls from Boko Haram insurgents.
President Buhari after meeting with Ex-US Secretary of State, Rex Tillerson said Nigeria prefers to have schoolgirls abducted by Boko Haram from Chibok and Dapchi back alive.
He said that was why it has chosen negotiation rather than military option. http://dailypost.ng/2018/03/12/buhari-told-tillerson-2019-election-chibok-dapchi-girls/
Reacting, Fayose said terrorism cannot be defeated by negotiation.
According to him, responsible government does not negotiate with terrorists.
On his Twitter page, he wrote, "I have never heard of anywhere in the world where terrorism was defeated by negotiation.
" Responsible govt don't negotiate with terrorists, it fights terrorism and crush it totally.
"May God put an end to these killings in our country."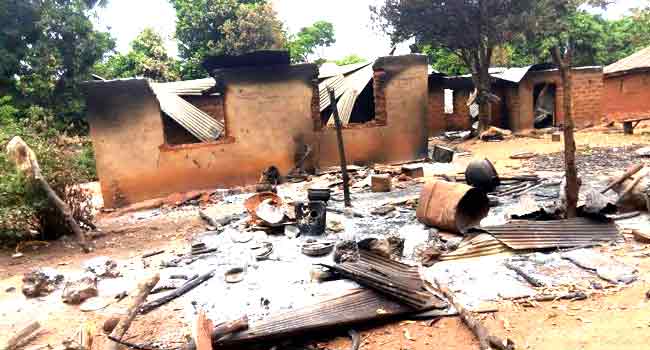 Source Press Release
Posted on March, 18 2018
---
You may also like...

Dickson: We'll bring back PDP defectors *Rallies support...

Mark, Tambuwal, others to earn pensions for life...

Kidnap Kingpin, Evans drags Police to court, wants...

As 20,000 lesbians gather for five days of...

Customs Controller General dodges Buhari's hammer, tenders resignation...

Chief of Staff to Fayose: You 're destroying...

Drinkwater positioned to fill Matic's void at Chelsea...

Army intensifies push for Shekau's capture, declares Boko...