Uproar as Ugandan top leader supports 'home violence'
By Editor on 12/03/2018
Views: 307
A Ugandan MP, Onesimus Twinamasiko, has been told to apologise to victims of domestic violence after saying men should "beat" their wives.
BBC reports that Twinamasiko said on Ugandan television channel NTV that, "as a man, you need to discipline your wife. You need to touch her a bit, you tackle her, beat her somehow to really streamline her."
"Mr Twinamasiko should make a public apology to all women who have experienced violence," Diana Kagere of the Center for Domestic Violence Prevention (CEDOVIP) told the BBC.
"He should do the honourable thing and withdraw that statement. It's really a shock that a member of parliament would justify violence in any way. This is about crime."
More than one in five women aged 15-49 have experienced domestic or se.xual violence in Uganda, according to a government report published last year.
In an interview with BBC Focus on Africa, Twinamasiko attempted to clarify his comments with reference to his own marriage, saying: "I don't mean beatings which cause injuries or death - but a slap - I would feel fine! Because it's calling me to order. We would sit down and sort it out.
"I was slapped once by my wife and it was OK with me, because we sorted out our differences. I also slapped her once. She had wronged me."
But Kagere said that Twinamasiko's attitude was damaging.
"We believe there is no violent solution whatsoever. You never know how far a slap can go."
She said there are other ways to resolve conflict, including "time out, speaking out and finding amicable solutions.
"As a couple they can go for couple's counselling," Kagere said regarding the violence the MP describes in his own marriage.
"Many men... their own inner pride stops them from seeking our services, but we want to encourage them that it's OK to reach out for support in this matter.
"But the fact is that it is usually the man (who is the one) with power and authority who beats his wife."
She added that MPs like Twinamasiko were the "key bottlenecks" preventing changes to marriage and divorce laws in Uganda. It appears that Twinamasiko was responding to comments made last week by Uganda's President Yoweri Museveni, who said men who beat their wives or girlfriends were "cowards".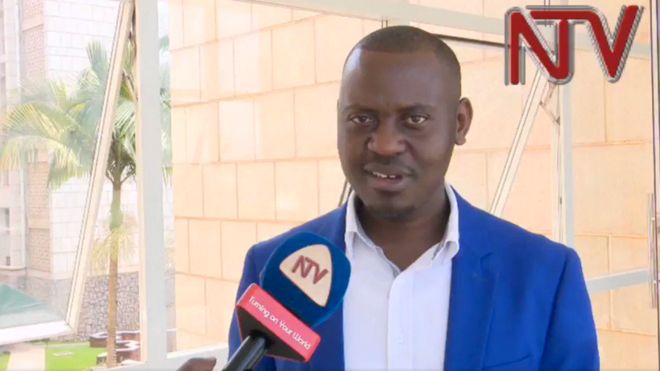 Source BBC
Posted on March, 12 2018
---
You may also like...

Fear grips newly appointed Commissioners, Aides as Gov...

Only Appeal Court can save you, court tells...

Onabule, IBB's spokesman heads NTA's board in Buhari's...

PDP harvests more defectors as ex-SSG, APC Chairman,...

EPL: Boxing day disaster for Arsenal, United, Leceister...

Gunmen kidnap Diezani Allison Madueke's Brother

Buhari to Nwodo: You have all it takes...

Sheriff's former Aide named Supreme Court Chief Registrar...