NTF sets sight on African Taekwondo contest, 2019 Games, camps 50 Athletes
By Editor on 11/02/2018
Views: 890
No fewer than 50 Taekwondo Athletes are currently sweating it out inside Ahmedu Bello University Zaria, Kaduna state ahead of African championship slated for Morocco next month.
Besides gearing up for African Taekwondo competition scheduled for Morocco between March 24 and 30, the Nigeria Taekwondo Federation (NTF) are already preparing avalanche of both established and newly discovered fighters from the just concluded National Open trials where barely 100 athletes took part for 2019 African Games, previously known as All African Games (AAG).
Talking about the impact made so far after about one week of first camping phase in 2018, NTF Technical Director, Engr. Chika Chukwumerije told Whirlwindnews.com that henceforth a 10-day camping would be organised for National Taekwondo athletes in a bid to keep them in good shape all year round.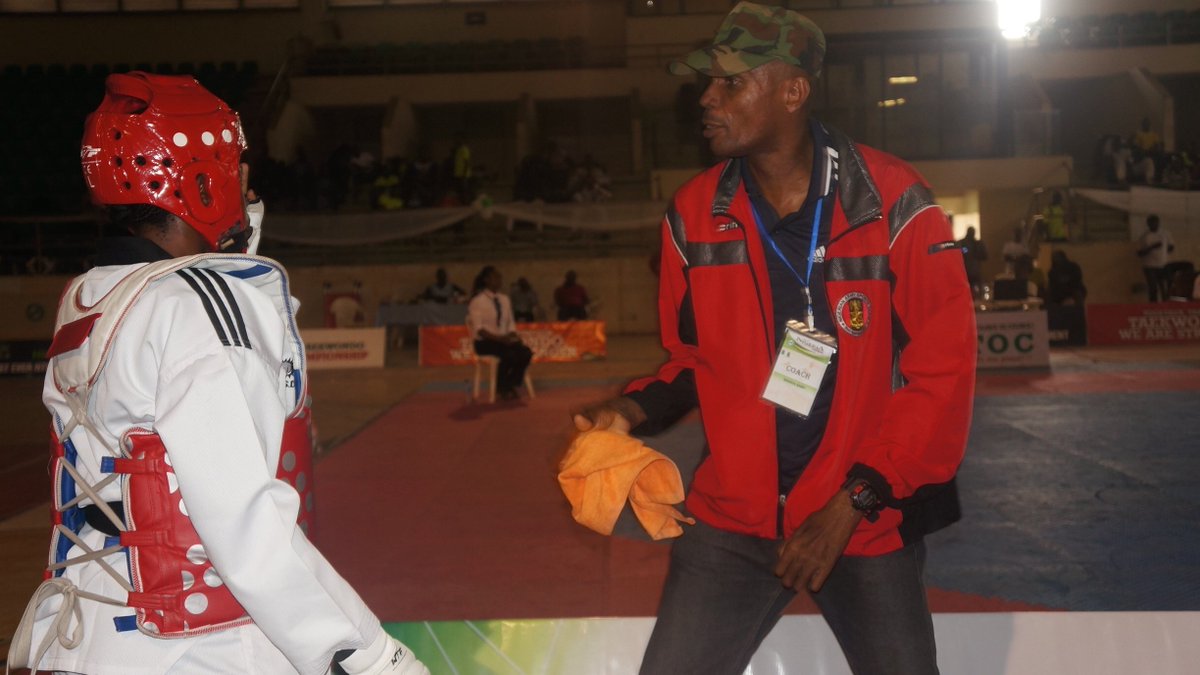 Taekwondo Athletes in action
According to Chukwumerije; "we will be represented even if it's not a full team at African Teakwondo championship which is coming up by the end of March. Later this year we have all Africa youth championship. I really want to see how we can transform the youth team into the senior team because we are working hard to ensure we present a young team at all Africa Games.
"NTF is going to focus on human development which is meant to unearth a lot of new players. From the just concluded National Trials, a lot of revelations were discovered. Apart from few established and experienced National athletes, a lot more athletes currently in camp are new breed of fighters with lot of prospects. And our national coaches' hands are full right now."
To further enhance the capacity of athletes in camp, some sessions of their training were dedicated for contest between athletes and coaches in camp within the first days of camping.
A national youth camping slated for Owerri, Imo state has been re-scheduled till May on the request of the host state.
However, national coaching programme which began immediately after the current board was inaugurated last year will resume by the end of this month for South West, North West and South-South.
Coaches in South-East, North-Central and North-East have already taken their turns at inception between September and November in 2017.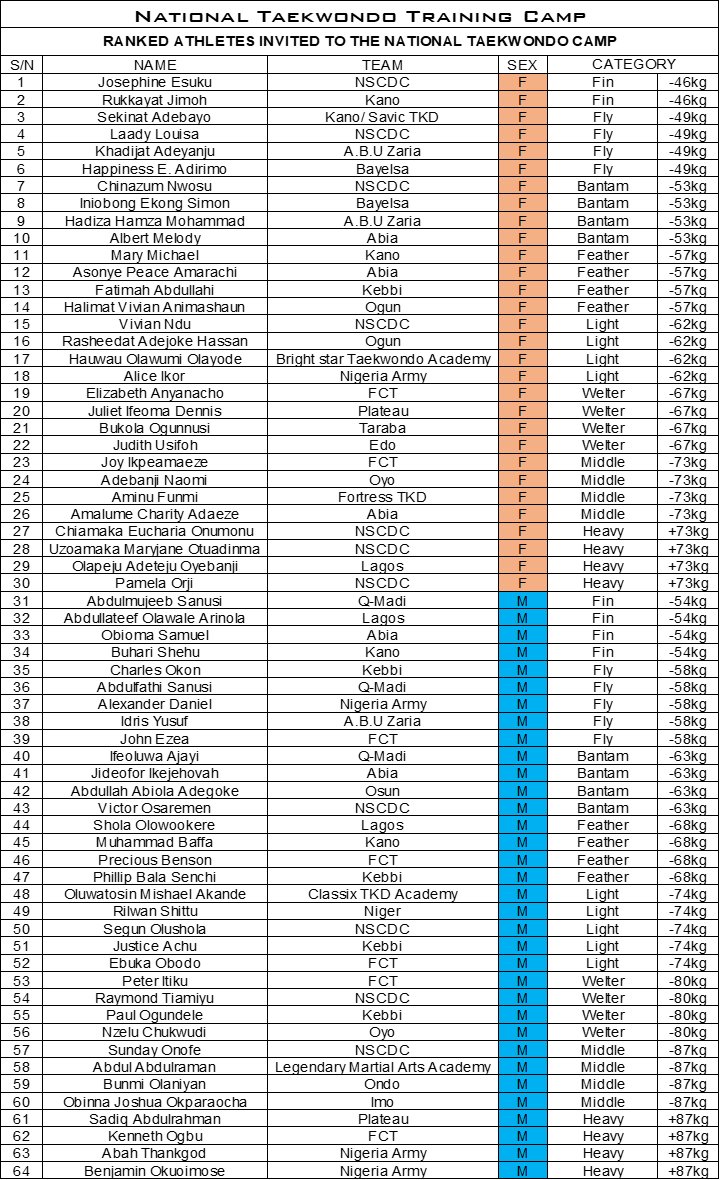 Source Whirlwindnews
Posted on February, 11 2018
---
You may also like...

Fresh scam in NNPC: 36 states reject dubious...

BREAKING: Buhari out, Atiku in? Tribunal decides tomorrow...

Boko Haram sacks another Borno community hours after...

Rally: Stay away from Kano, Police fires warning...

Experts kick, no need to close Abuja airport...

Anti-corruption: My eyes are on you, Buhari warns...

BREAKING: Governors fail to save Obaseki, as APC...

Fayose launches fresh attack, says no democracy for...