Court orders serving Perm Sec to forfeit sure-P stolen huge cash to EFCC
By Editor on 09/01/2018
Views: 161
The Federal High Court in Lagos on Tuesday ordered the serving Permanent Secretary in the Federal Ministry of Labour and Employment, Clement Onubuogo, to permanently forfeit to the Federal Government the sums of N664,475,246.6 and $137,680.11 found in his bank accounts.
Justice Saliu Saidu gave the forfeiture order pursuant to an application to the same effect by the Economic and Financial Crimes Commission.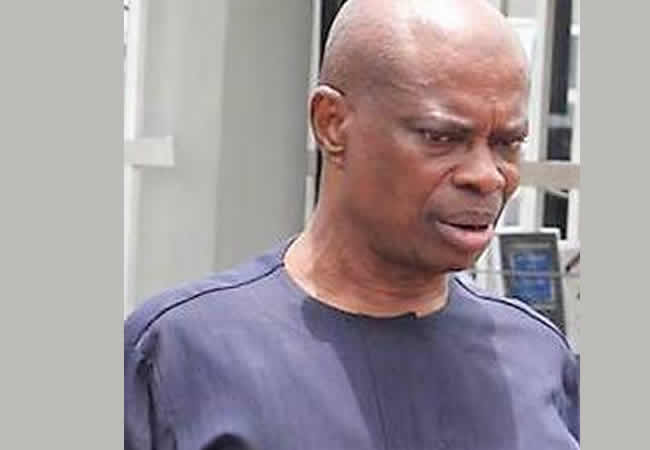 Onubuogo did not oppose application.
The EFCC told the court that the permanent secretary diverted the funds from SURE-P, a youth empowerment programme initiated by former President Goodluck Jonathan.
At the Tuesday's proceedings, Onubuogo's lawyer, Mr. T.S. Awana, told Justice Saidu that his client had opted for an out-of-court settlement with the EFCC.
He said he was, in view of the out-of-court settlement move, withdrawing two applications he earlier filed in opposition to the move by the EFCC to have his properties forfeited.
Counsel for the EFCC, Mr. Rotimi Oyedepo, corroborated Awana, adding that he was not opposed to the withdrawal of the two applications.
Consequently, Justice Saidu struck out the two applications.
One of the applications had challenged the court's jurisdiction to hear the case and the other praying the court to discharge an interim forfeiture order made in respect of Onubuogo's landed properties and funds.
The court had, last August, ordered the permanent secretary to temporarily forfeit to the Federal Government the sums of N664,475,246.6 and $137,680.11 found in his bank accounts.
The court also ordered him to temporarily forfeit two landed properties.
One of the properties was Onubuogo's house, known as Clement Illoh's Mansion located at Ikom Quarters, Issala-Azegba, Delta State; while the other, a hotel, is said to be located at No. 19, Madue Nwofor Street, off Achala Ibuzo Road, Asaba, Delta State.
Posted on January, 9 2018
---
You may also like...

10 years after, EFCC set to re-open criminal...

Buhari's case worse than incompetence – Balarabe Musa...

Male Tennis players deserve more pay than Female...

Fuel scarcity: Senate launches probe, summons NNPC GMD...

70 Boko Haram fighters perish in Maiduguri reprisal...

City Strikers edge Apex Boys in tune up...

Don't oppose Fayemi's nomination, Fayose orders Ekiti Senators...

2015/2016 admission: Jamb pegs degree cut off mark...