Oby Ezekwesili launches daring attacks on PDP, APC ahead 2019 elections
By Editor on 04/01/2018
Views: 204
Former Minister of Education, Oby Ezekwesili, has disclosed that her political agenda for 2019 is to prevent the All Progressives Congress (APC) and Peoples Democratic Party (PDP) from claiming any victory at the state and federal legislative and executive elections.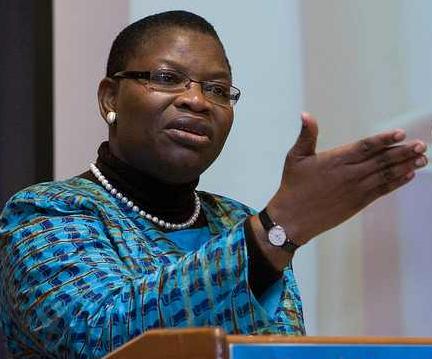 Ezekwesili made her position public in a series of tweets posted on her personal twitter handle, @obyezeks.
Source Twitter
Posted on January, 4 2018
---
You may also like...

NASS moves to tackle South East roads *Ugwuanyi...

CBN's axe dangles on banks without forex sales...

BREAKING: Fresh bomb blast rocks Maiduguri

BREAKING: Chelsea battle PSG, Arsenal face Barcelona onslaught...

Ekwueme, Clark, Gbonigi reject grazing reserves *It'll bring...

BREAKING: Sunderland condemn Newcastle, Norwich to relegation

INEC holds mock elections in 12 states

Fresh pumps Rivers United spirit ahead Club Africain...