Fiery Priest, Fr. Mbaka springs up with another prophecy, dumps Buhari, backs Atiku ahead 2019 elections
By Editor on 15/12/2017
Views: 1,375
Atiku
Rev. Fr. Ejike Mbaka, of the Adoration Ministry, has declared that former Vice President, Atiku Abubakar is the new blessing for Nigeria less than two years to another Presidential poll in Nigeria.
He maintained Abubakar has what it takes to "put smile on Nigerians suffering different marginalization," if given the opportunity to rule the country in 2019.
Fr. Mbaka was notable for repeated remarks resulting from prophecies he delivered ahead of 2015 general elections which mainly painted President Muhammadu Buhari as the messiah Nigeria has long waited for.
How the fiery catholic preacher who faced caution from his church leaders thereafter is now saying that the Waziri of Adamawa was advocating a "new order, a new paradigm shift in the government."
Mbaka said, "Every political relationship is open for negotiations, without pre-set outcomes. Atiku do not fear negotiations, as democrat and businessman that is what reasonable human beings that love his people do. This is even more important if a stubborn resistance against negotiations can lead to unsavoury outcomes, which the present governments have demonstrated!
"For the Nigerian State to have a soul, the constituent parts need to renegotiate and rework the union. It is what will reduce to the barest minimum the feelings of injustice and poverty among Nigerians. It is what will make Nigerians believe that they chose this union willingly, ending effectively the theory of Lugardian contraption.
"It is a perfect antidote for peace. The times call for new ideas For creative solutions, for restructuring, for people to be happy, for people to have means of living, for people to love Nigeria again!
"Atiku is the only person that have contested and is still contesting for Nigerian presidency that love the youths more and have created more jobs for the youths to prove that more than most state government!
"Imagine what he will do when he have the power and resources to do more! Let's pray that the blessing and protection of God to be with him to put smile in Nigerians suffering different marginalization!"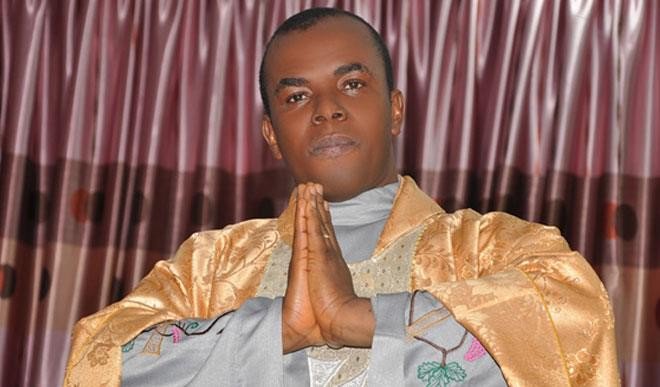 Mbaka
Source Whirlwindnews
Posted on December, 15 2017
---
You may also like...

BREAKING: EFCC loses, as Court defreeze patience Jonathan's...

BREAKING: Ex-Senate Leader, Zwingina, others join APC

NYG: FCT 'young' Athletes ready for exploits as...

Buhari to Nwodo: You have all it takes...

TSA: PDP calls probe on N25billion fraud *Says...

APC to PDP: Shut your mouths up, your...

Reps boot NFF out of National Assembly

Deadly terror blast hits London, scores dead, many...