Police surrender, frees BudgIT's tracking officer
By Editor on 06/12/2017
Views: 127
The police have released Moses Motoni, a tracking officer of BudgIT, a civic tech organisation.
Motoni was reportedly arrested under controversial circumstances on Tuesday.
BudgIT had blamed senator representing Niger south, Sani Mohammed and lawmaker representing Bida/Gbako/Katcha constituency in the lower legislative chamber, Faruk Muhammadu for the arrest.
The organisation said the lawmakers were irked over its sensitisation of citizens on constituency projects in Bida, Niger state.
News of Motoni's detention had sparked criticism amid the #EndSARS campaign. Prominent Nigerians, including Oby Ezekwesili, co-convener of Bring Back Our Girls movement, had called for his immediate release.
On Wednesday, the police released a picture of Motoni with spokesman of the force, Jimoh Moshood.
"Moses Motoni is alive, healthy and in good condition. He was not arrested by SARS Operatives and he's being granted bail," read a statement by the police.
"Mr. Moses Motoni was not arrested by SARS Operatives but by a Police Team on the case of Inciting Public Disturbance reported against him which occurred on the 1st and 2nd of December, 2017 at Gbako, Tandzun and Bida Villages on Federal Constituency Project.
"The matter is under investigation as Mr. Moses is being released on Bail. The Force Public Relations Officer, CSP JIMOH MOSHOOD visited him.
"Subsequently, Moses has been asked to reach out to his office and relative to come take him on bail."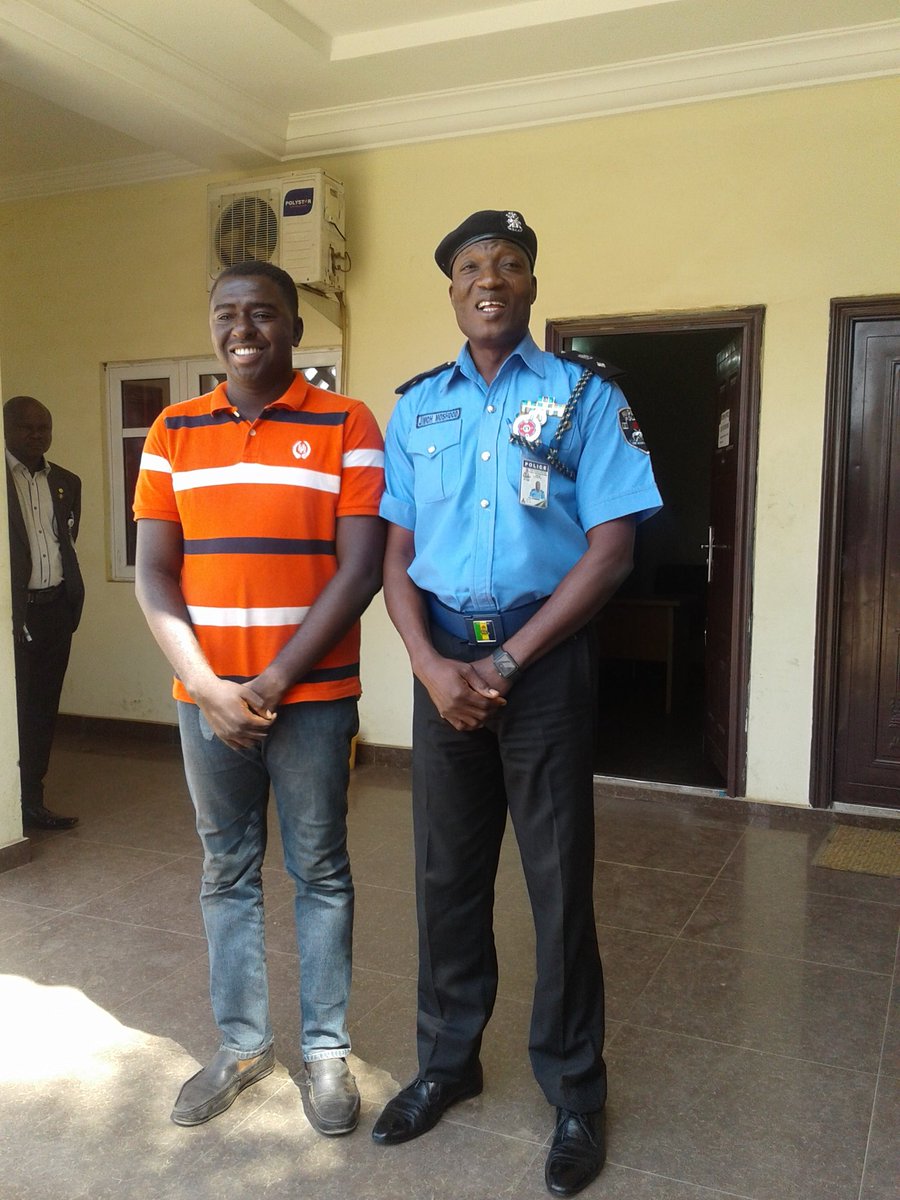 Motoni and Moshood
Source Nigerian Police
Posted on December, 6 2017
---
You may also like...

FG to states: More flood 'll wreck havoc...

President never asked me to resign – Fayose...

Ardent Super Eagles fan slumps, dies in Akure...

We'll return to power in 2019 - Jonathan...

Mark, Tambuwal, others to earn pensions for life...

OUTRAGEOUS: Aso Rock Clinic doesn't have paracetamol, cotton...

Ministerial appointment: Buhari set to shock Tinubu, other...

Onitsha Massacre: From the killings to the mass...