BREAKING: Senators rescue 'hungry' Kogi Workers with bags of Rice
By Editor on 25/10/2017
Views: 265
Kogi Governor, Bello
Some Nigerian senators have donated no fewer than 1,260 bags of rice to civil servants in Kogi state to alleviate their sufferings. .
Senator representing Kogi West in the National Assembly, Dino Melaye who disclosed this to Journalists on Wednesday added that the workers were owed up to 21 months salaries arrears.
A top Civil Servant had last Friday committed after he was reportedly owed 11 months salary coupled with the fact that his wife delivered triplet.
Earlier during plenary, Dino told his Colleagues; "This morning with a bleeding heart I bring to the notice of the Nigerian senate, the very pitiable situation of civil servants in Kogi state. Mr President in my state we live in perilous times. The social media and the newspapers have been awash few days with the unfortunate incident of the civil servant who committed suicide," Melaye said.
"Upon receiving the information that his wife gave birth to triplets – he is owed 11 months salaries – when he heard this good news, he took his life by hanging himself. This story is all over. Another civil servant was seen crying because he could not provide N3,000 for drugs for his sick child. Unfortunately, the child died. This is two out of hundreds incidents in Kogi state.
"Mr President, as representatives of the people, we cannot keep quiet when such is happening in one of the 36 states of the federal republic of Nigeria. If you take Kogi state out Nigeria there cannot be a Nigeria.
"As I speak to you, workers are being owed between 16 and 21 months. The president of the Nigerian Labour Congress (NLC) yesterday did a national press conference and said – appealing to Nigerians – it is in news today, he is calling on Nigerians to please give civil servants relief materials."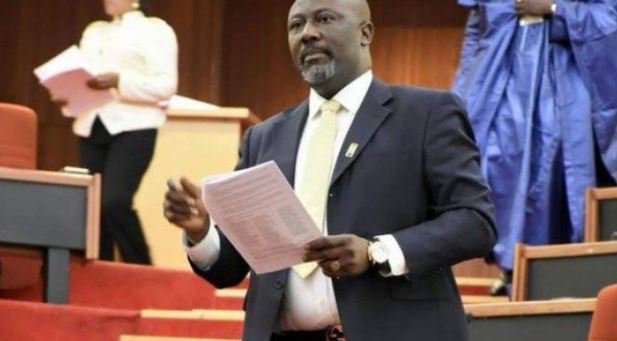 Dino
Source Whirlwindnews.com
Posted on October, 25 2017
---
You may also like...

Buhari on herdsmen: Grazing Reserves it must be...

Alleged N2bn fraud: Judge grants Oronsaye bail, steps...

Sultan to Buhari: Stamp out corruption without mercy...

EFCC arrests, detains police commissioner over N1.9billion fraud...

Bello not sick, only taking a rest -...

BREAKING: Lamido, sons land in Prison

Fire wrecks havoc in Lagos as candle light...

Drama as APC rejects defected PDP lawmaker *PDP...