As search for who killed Tagbo continues, Singer Davido stays away from burial
By Editor on 21/10/2017
Views: 314
Singer Davido was reportedly absent at the burial ceremony of his friend Tagbo Umeike on Friday.
Brother of the deceased, Chigbo Umeike told PUNCH that Davido was not in attendance at the funeral which took place in Anambra state.
"My brother was buried on Friday and it is so sad that we have lost someone with a big heart. However, Davido was not present at the burial neither did he send a representative but at this point, we have no comment on that," Chigbo said.
The singer had gone to lengths to prove his innocence in the death of Umeike, having been accused of complicity by actress Caroline Danjuma.
The police would later declare the cause of death to be asphyxia(suffocation) and not alcohol overdose.
Regardless of the singer's absence, Chigbo said, "The burial ceremony went well. I would miss my brother a lot because he had a big heart. He was not only my brother but a lot of people's brother as well.
"Through my late brother, I have made a lot of friends turned brother and despite his death, I hope to still keep these wonderful people as my brothers. My sister in the UK came down for the burial. For now, we just finished burying my brother and we would want the dust to settle."
Davido recently said he had forgiven "those who accused me of what I didn't do".
Although he was reportedly absent at Umeike's funeral, the 'Pere' singer led celebrities to DJ Olu's funeral, another friend of his who was found dead in his car.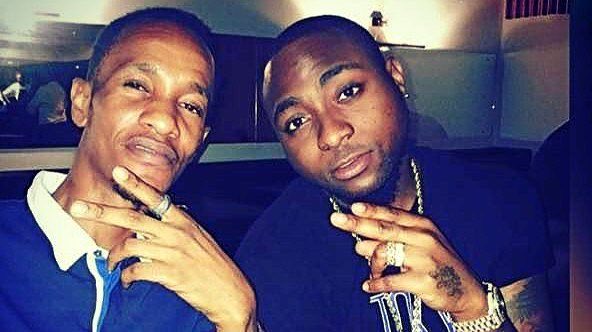 Tagbo and Davido
Source Punch
Posted on October, 21 2017
---
You may also like...

Kidnapped Army Colonel found dead in Kaduna Vilage...

Be safety conscious always, Lagos govt tells residents...

Burundi President enters third term bid

FIFA scandal grows amid claims of arms deals...

We deregulated to avoid national calamity – FG...

Military might can't destroy Boko Haram – Akirinade...

BREAKING: Ronaldo's strike lands another Club World Cup...

Retrenchment: Don't even think of it, group warns...