BREAKING: Charly Boy, other protesters flood Abuja streets, lashes out at Buhari for shielding his 'corrupt' Men
By Editor on 17/10/2017
Views: 301
Buhari
A group of protesters led by self-acclaimed Area Fada, Mr. Charles Oputa have hit the streets of Abuja to lash out at President Muhammadu Buhari for his alleged inaction in the face of graft accusations involving top members of his government.
The protesters are demanding the President to either act or quit office.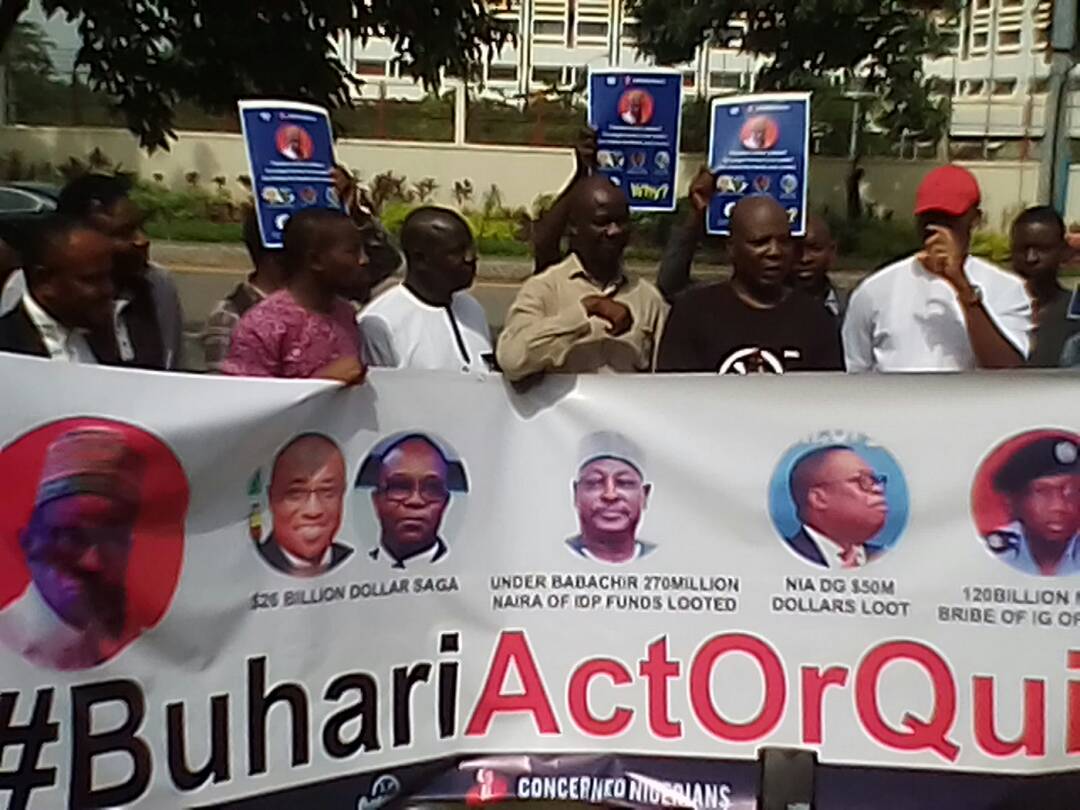 Posted on October, 17 2017
---
You may also like...

Federal Government recalls two of nine sacked NCAA...

Buhari's Chief of Staff receives rescued Chibok Girls...

Armed Men invade Ayogu Eze's Residence

FIFA expels Zimbabwe from 2018 W/Cup

You're jail-bound, APGA chieftain tells Umeh *Accuses ex-chairman...

FIFA U-20 World Cup: Ghana pull draw against...

NFF gunning for Eagles' Gaffer after tough W/Cup...

BREAKING: Police raid Premium Times office, pick Publisher,...